Posted: Sep 19, 2012 11:01 AM
Turn those plain old chicken enchiladas into a salad bowl filled with tasty tidbits the whole family will love! Loaded with traditional enchilada flavors, this dish is fresh, different and will have everyone at your table asking for more!
Salad for dinner doesn't have to be boring, tasteless or lack character. These chicken enchilada salad bowls are packed with fresh ingredients and loaded with delicious flavors. Although you can use canned enchilada sauce, why not make your own? It's easy, fast and savory... just the way dinner should be.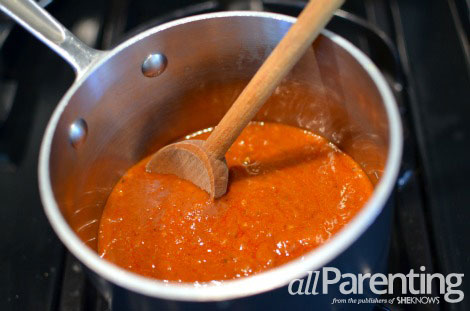 Homemade enchilada sauce
Ingredients:
1/4 cup vegetable oil
2 tablespoons onion, minced
2 garlic cloves, minced
2 tablespoons all-purpose flour
2 tablespoons chili powder
1 cup crushed tomatoes
1-1/2 cups chicken broth
1/2 teaspoon cumin
1/2 teaspoon oregano
1/2 teaspoon kosher salt
Directions:
In a medium-size sauté pan, heat the oil over medium heat. Add the onions and sauté until soft, about 15 minutes. Add the garlic and sauté for another 5 minutes. Whisk in the flour and chili powder.
While whisking, slowly add the crushed tomatoes and chicken broth to combine. Add the cumin, oregano and salt. Bring to a simmer and continue stirring until smooth.
Cook for 15 to 20 minutes, or until the enchilada sauce thickens.

Chicken enchilada salad bowls
Serves 4
Ingredients:
1 tablespoon extra-virgin olive oil
1 small onion, thinly sliced into rings
1 cup enchilada sauce
2 cooked chicken breasts, shredded (about 3 cups) 
1 cup black beans
1 cup corn
1 head iceberg lettuce
1 cup chopped tomatoes
1 avocado, chopped into bite-size pieces
2 scallions, thinly sliced
1/2 cup fresh cilantro leaves, roughly chopped
1 cup shredded cheese, Mexican blend preferred
Tortilla chips
Lime wedges
Fresh salsa or Ranch dressing
Directions:
In a large pan over medium heat, add the olive oil and sliced onions. Sauté for 12 to 15 minutes, or until soft and translucent.
In the meantime, mix the shredded chicken and enchilada sauce in a bowl. Once the onions are sautéed, add the chicken mixture to the pan with the onions along with the black beans and corn. Sauté the enchilada mixture for 5 minutes and then remove it from the heat.
Carefully remove the outer four leaves of the iceberg lettuce, keeping the leaves intact and whole. Chop the rest of the lettuce and add to a mixing bowl along with tomatoes, avocado, scallions and cilantro. Toss to combine.
Put the four whole iceberg lettuce leaves onto plates. Take a handful of tortilla chips and crumble into each lettuce leaf. Spoon the chicken enchilada mixture on top of the chips, followed by a sprinkling of shredded cheese, then salad mixture. Repeat the layers, finishing with cheese, cilantro, crumbled tortilla chips and a squeeze of lime.
Top with fresh salsa or Ranch dressing, if desired.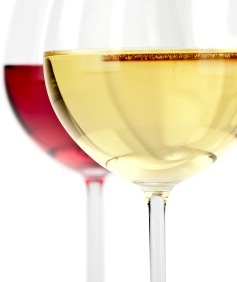 Rachel's suggested wine pairing

The best wines to pair with this twist on traditional chicken enchiladas have nice acidity and good fruit. For a white wine, try an Albariño from Spain, which is high in acid, fresh and fruity with citrus, floral and grassy flavors. To pair a red wine with this dish, try a Rioja from Spain made from Tempranillo and Grenache grapes. Bright fruit, crisp acidity and smooth tannins make this red wine a fabulous pairing.
More flavorful recipes
Mason jar layered salads
Garlic lemon prawns and summer squash capellini
Mini chicken pot pies