Posted: Jan 14, 2013 5:00 AM
As moms, our days are busy with cleaning, laundry, building blocks and shuffling the kids around -- so we sure could use a break when it comes to dinnertime. This five-ingredient grilled chicken and arugula salad dinner is easy, fast and healthy and won't push you over the edge at the end of a long day.
You shouldn't have to skip out on flavor and health to enjoy a fast, easy dinner. This five-ingredient dinner is simple to make and loaded with flavor. Arugula is herbaceous and peppery, making it the perfect green to use to create a flavorful salad. Grana Padano cheese, which is similar to Parmigiano-Reggiano (Parmesan), is a salty and versatile cheese, a perfect topping on this salad.
Quinoa is a healthy alternative to rice and cooks in just about 15 minutes. It's tasty, light, easy to digest and is a perfect addition to salads. Not only is quinoa good for your health, it adds a little of that crunch factor that we all love so much in salads.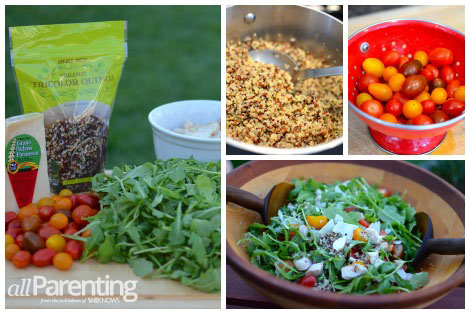 Grilled chicken and arugula salad
Serves 4
Ingredients:
2 cups grilled chicken, chopped into bite-size pieces
6 ounces baby arugula
2 cups cooked tri-color quinoa
6 ounces colored cherry tomatoes, halved
1/2 cup Grana Padano cheese shavings
Directions:
Cook the quinoa according to the package directions. Set aside to cool.
Meanwhile, add the arugula to a large salad bowl. Top with the chopped grilled chicken and halved cherry tomatoes. Add the cooled quinoa.
Using a carrot peeler, shave the Grana Padano cheese over the top of the salad.
Dress with your favorite vinaigrette and enjoy!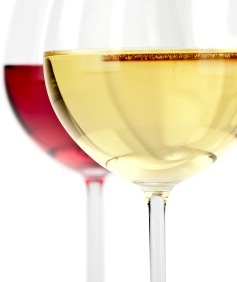 Rachel's suggested wine pairing

Salads with vinaigrette are by nature difficult to pair with wine. Choose a wine with high acid to complement the vinaigrette. The arugula, which is grassy and peppery, is also a main ingredient to consider when pairing a wine with this salad. Try a New Zealand Sauvignon Blanc or Sancerre -- both of which are fresh, crisp and grassy. A Gruner Veltliner, which is known for its white pepper and earthy qualities, will also pair beautifully with the arugula.
More dinners to try
Broccoli pesto pasta
Chicken enchilada salad bowls
Garlic lemon prawns and summer squash capellini