Posted: Oct 19, 2012 9:00 AM
Forget the trick! Bring on the treat. Sweeten up your Halloween this year with a little candy corn infused vodka. If you love candy corn, then you will adore an adult cocktail created from the classic Halloween candy. After all, why should the kids have all of the Halloween fun?
Treat your party guests to an infused vodka treat this Halloween. Infusing vodka is simple and the outcome is delicious. Vodka naturally takes on other flavors making it the perfect spirit to infuse with. Also, you don't have to use expensive vodka to achieve great results. A mid-range vodka such as Stoli, ABSOLUT or SKYY is just fine.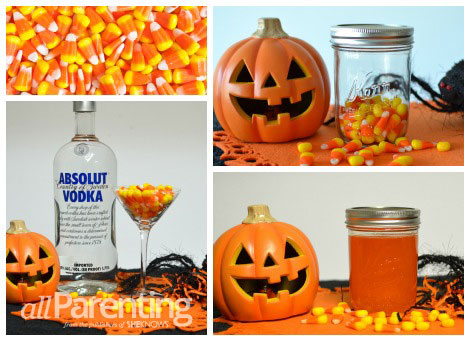 Candy corn infused vodka
Ingredients:
1/2 cup candy corn candies
1-1/4 cups vodka
1 wide-mouth pint Mason jar
Directions:
Rough chop the candy corn and add to the Mason jar.
Pour the vodka over candy corn and seal the Mason jar with lid. Place in a cool, dark spot in your kitchen and shake up every few hours.
Infuse vodka for 24 hours and strain it. Discard any small leftover pieces of candy corn.
Store the vodka in the Mason jar in the refrigerator.
Candy corn martini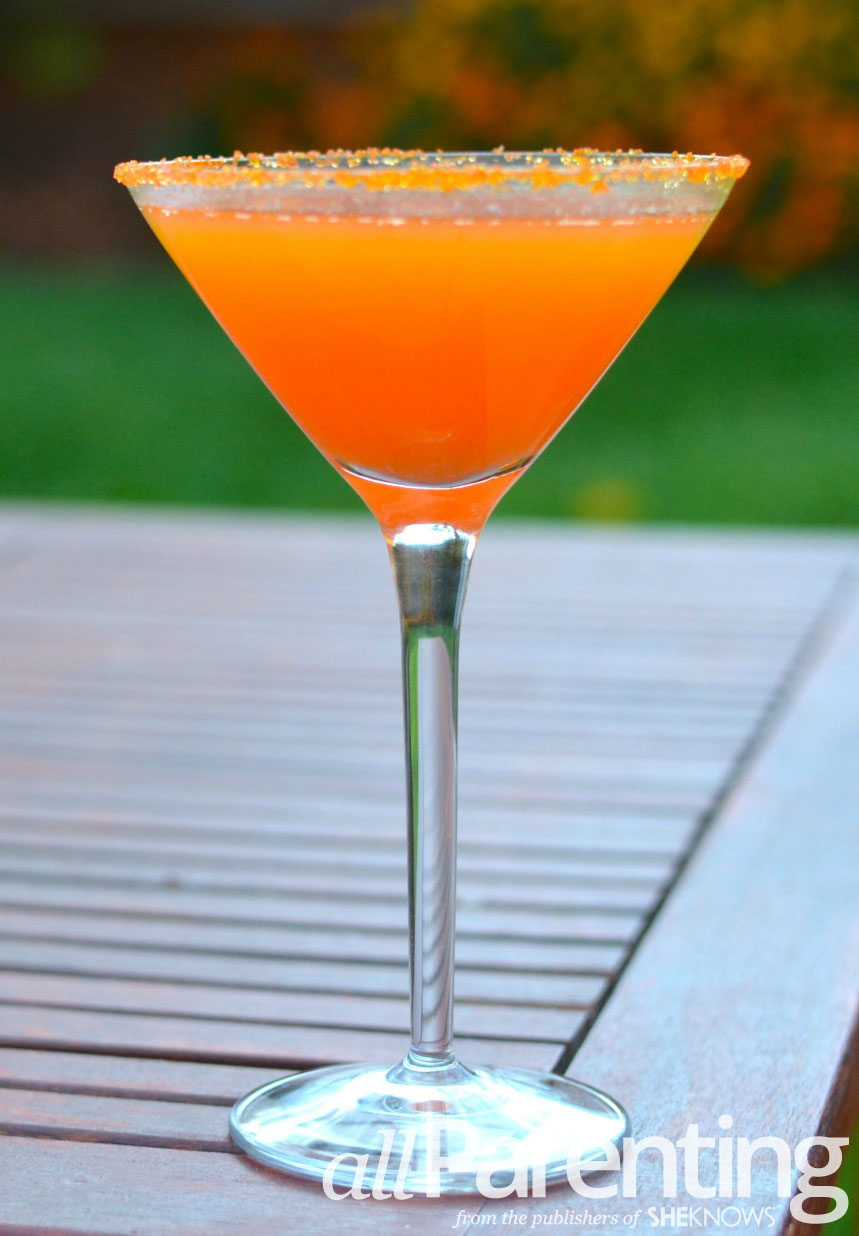 Serves 1
Ingredients:
2 ounces candy corn infused vodka
2 ounces pineapple juice
1 ounce orange juice
Lemon wedge
Orange sugar
Directions:
Place the vodka, martini shaker and a martini glass in the freezer for 30 minutes.
Fill your martini shaker with ice.
Pour the orange sugar onto a plate in a circular pattern. Rub a lemon wedge along the edge of the glass and turn upside down, carefully twisting the glass on the plate of sugar to line the rim.
Add the candy corn infused vodka, pineapple juice and orange juice to shaker and shake vigorously until well combined.
Pour into your chilled glass.
Squeeze any leftover juice of lemon wedge into the glass.
More Halloween drinks to try
Wicked wines for Halloween
4 Mike and Ike martinis
Caramel apple pie martini