Posted: Oct 29, 2012 9:00 AM
Combine those beloved sweet pumpkin flavors with the saltiness of prosciutto and the comfort of macaroni and cheese for one gooey, delicious dish. Served in individual ramekins with a crunchy, crumbly top, this savory fall dish is sure to make your taste buds explode!
Savory, crunchy and divine describe this wonderful fall comfort dish. Full of the autumn season's best flavors, everyone in the family will be asking for more!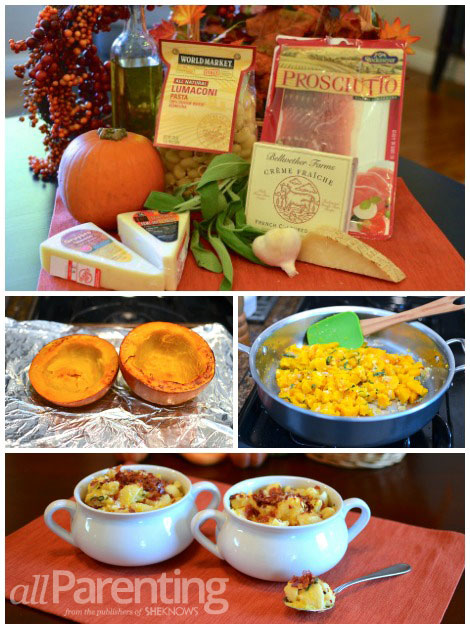 Roasted pumpkin and crispy prosciutto macaroni and cheese
Serves 4
Ingredients:
1 small pie pumpkin, about 1 pound
3/4 pound lumaconi pasta (or your favorite shaped pasta) 
2 tablespoons extra virgin olive oil
5 cloves garlic, minced
2 shallots, finely chopped
10 fresh sage leaves, thinly sliced
1/4 cup crème fraiche
1 cup shredded Fontina cheese
1 cup shredded Gruyere cheese
6-8 thin prosciutto slices
2 tablespoons unsalted butter
1/4 cup grated Parmesan cheese
Sprinkle of Kosher salt and pepper
Directions:
Preheat your oven to 350 degrees F. Cut the pumpkin in half and scoop out all of the seeds and strings. Spray the cut side of the pumpkin with non-stick spray and place it (cut-side down) on a foil-lined baking sheet. Cover with foil and roast until tender, about 45 minutes. Remove from the oven and set it aside to cool. Once it is cool enough to be able to handle, cut the pumpkin into bite-size pieces.
Increase the oven temperature to 375 degrees F. Place the prosciutto slices on a foil-lined baking sheet. Bake until it is crispy, about 12 to 15 minutes. Remove from the oven and set it aside. Once cooled, crumble it into pieces.
Meanwhile in a sauté pan, heat the olive oil. Add the shallots, garlic and fresh sage. Sauté for 10 to 12 minutes or until all of the ingredients are soft. Add the pumpkin pieces and mix altogether.
Cook the pasta according to the package directions. Drain, reserving 1 cup of the pasta water and return the pasta to the large pot. Add the crème fraiche, 1/2 cup of the Fontina cheese, 1/2 cup of the Gruyere cheese and 1/2 cup of the reserved pasta water to the hot pasta. Stir to combine. Add the pumpkin mixture, remaining 1/2 cup of the Fontina cheese, 1/2 cup of the Gruyere cheese, remaining pasta water and butter. Stir to combine.
Spoon the macaroni and cheese into bowls and top with crispy prosciutto pieces and sprinkle with Parmesan cheese.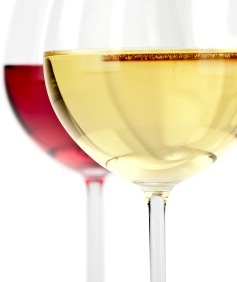 Rachel's suggested wine pairing

This dish is rich, no doubt. Try pairing a wine that complements the richness and also works with the herbs, butter and pumpkin. Try a Chenin Blanc from the Loire Valley in France, a Pinot Gris from Alsace, a Grüner Veltliner or a Viognier.
More comforting recipes
Speedy weeknight broccoli pesto pasta
Chicken enchilada salad bowls
Mini chicken pot pies