Posted: Nov 07, 2012 9:00 AM
Instead of serving the traditional soup starter in a bowl at your dinner party this fall, why not start the party off right with a shooter? Loaded with delicious squash flavors and spice, your fall dinner will be off to a smashing start!
Roasting pumpkin and butternut squash brings out the best flavors of these autumn treats. Adding fresh ginger and cracked black pepper gives these shooters an extra zip. Everyone will love the creamy goodness of these squash soup shooters and will want an entire bowl for dinner!
Fall squash soup shooters
Makes 24
Ingredients:
1 small butternut squash
1 small pie pumpkin
2 tablespoons extra virgin olive oil
1 medium onion, chopped
2 garlic cloves, minced
1 teaspoon grated fresh ginger
4 cups chicken stock
1/4 cup half and half
Kosher salt and freshly cracked black pepper
Directions:
Preheat your oven to 375 degrees F. Cut both the butternut squash and pumpkin in half and scoop out all of the seeds and strings. Spray the cut side of both the butternut squash and the pumpkin with non-stick spray and place the cut side down on a foil-lined baking sheet. Cover with foil and roast until tender, about 45 minutes. Remove from the oven and set aside to cool.
Heat the olive oil over medium heat. Sauté the onions for 12 to 15 minutes or until they are translucent and soft. Add the garlic and ginger and sauté for 5 more minutes. Transfer to a blender.
Meanwhile, heat the chicken stock in a small pot to a simmer. Scoop out 2 cups of the butternut squash flesh and 2 cups of the pumpkin flesh. In batches, alternate adding the squash and the chicken stock to the blender, pulsing to combine until all of the squash and chicken stock has been added.
Pour the soup from the blender to a pot and add the half and half to heat through. Sprinkle with the kosher salt and freshly ground cracked pepper, to taste.
Using a small spoon, add the soup to tall shot glasses and enjoy!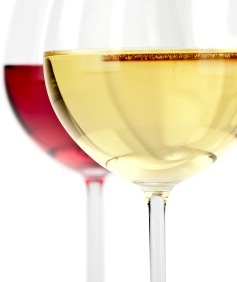 Rachel's suggested wine pairing

This creamy squash soup is both rich and earthy with a zip. The grated fresh ginger and cracked black pepper adds an extra kick to each shooter. Pick from the following wines, all of which complement the creaminess and zestiness of the soup, to pair with this fall dinner starter: white Burgundy from France, pinot gris from Alsace or a Viognier from Condrieu in the Rhone Valley.
More autumn recipes to try
Roasted pumpkin and crispy prosciutto macaroni and cheese
Speedy weeknight broccoli pesto pasta
Orange mango grilled pork chops