Posted: Nov 21, 2012 9:00 AM
Enjoy some of the fall season's best flavors with a rigatoni pasta dish. Served right inside a decorative pumpkin bowl, the presentation will impress your family and friends!
Roasted pumpkins are perfect to include in fall pasta dishes as well as serve them in. They are decorative, festive and will enhance your table. A wonderful fall pasta dish that is rich and savory, with a sweet pumpkin undertone will have your taste buds thanking you.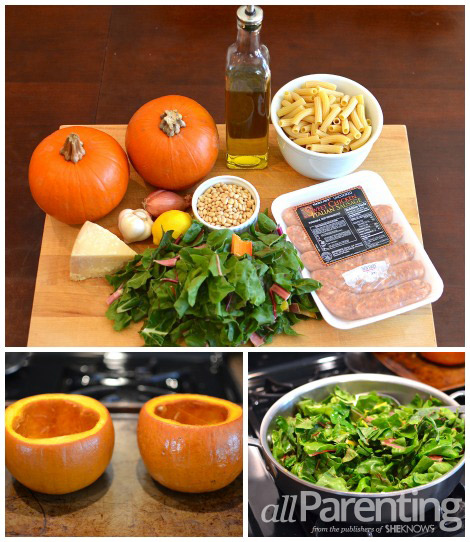 Roasted pumpkin, Swiss chard and sausage pasta
Serves 6
Ingredients:
1 small pie pumpkin* 
2 tablespoons of extra-virgin olive oil
2 garlic cloves, chopped
2 shallots, thinly sliced into rings
1 pound sweet Italian sausage, casing removed
3/4 pound rigatoni pasta
10 ounces Kaleidoscope Swiss chard (or Rainbow Swiss chard) 
1/2 cup dry white wine
1/4 cup grated Parmesan cheese
1/4 cup roasted pine nuts
Zest of one lemon Kosher salt and pepper
*Use at least 1 small pie pumpkin to chop into bite size pieces for dish. If you are going to serve the dish directly in the pumpkin as pictured, get one for each guest.
Directions:
Preheat your oven to 350 degrees F. Cut the top off each pumpkin and scoop out the seeds and strings. Rub the inside and outside with a little olive oil. Bake for 35 to 45 minutes or until the flesh is soft. Remove from the oven, set aside to cool. Once cooled, slice the skin off the pumpkin and cut into bite-size pieces.
Bring a pot of water to a boil for cooking the pasta. Meanwhile, in a large pan, heat the olive oil over medium heat. Add the sausage, breaking up into big chunks until brown and cooked through, about 8 to 10 minutes. Remove from the pan, set aside.
Add the shallots to the pan and sauté for 5 minutes. Add the garlic and chard, sprinkle with salt and pepper. Toss altogether and cook for 2 minutes. Then add the wine, cover and simmer, stirring occasionally until the chard is tender, about 8 minutes.
Meanwhile, cook the pasta according to the package directions. Drain, reserving 1 cup of the pasta water. Add the pasta, sausage, pumpkin pieces, Parmesan cheese, pine nuts, lemon zest and reserved pasta water to large pan with chard. Mix altogether and heat thoroughly. Add the salt and pepper to taste.
Serve the pasta in small roasted pumpkins or bowls. Enjoy!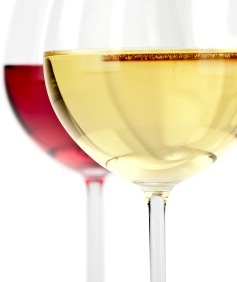 Rachel's suggested wine pairing

This dish is rich and savory, with a sweet pumpkin undertone. Try pairing a wine that complements the richness and also works with the herbaceous chard, fatty sausage and sweet pumpkin flavors. Try a Chenin Blanc from the Loire Valley in France, a Pinot Gris from Alsace, a Grüner Veltliner or a Viognier.
More fall recipes to try
Roasted pumpkin and crispy prosciutto macaroni and cheese
Fall squash soup shooters
Gluten-free sweet potato soufflé