Posted: Dec 20, 2012 9:00 AM
'Tis the season to celebrate! When friends and family gather at your home, why not offer a signature holiday cocktail they will remember long after the mistletoe is gone? These two cocktails look beautiful in the glass and are a fabulous treat to share with someone special.
AllParenting assignment editor and writer Nichole Beaudry shares, "If you can keep a secret, I'm not a huge fan of Champagne. I am, however, rather fond of martinis. I love that I can stock my holiday bar with a few bottles of liquor and a handful of mixers and I can whip up endless combinations for my guests." We have a few more she can add to her rotation.
Black raspberry icicle
Total calories: 115
Ingredients:
1 ounce Maker's Mark bourbon
1 ounce dry vermouth
3 ounce black raspberry Sparkling ICE
Directions:
Combine all of the ingredients in a shaker with ice.
Shake and strain into a chilled martini glass.
Garnish with fresh berries.
Sparkling berry peppermint swirl
Total calories: 225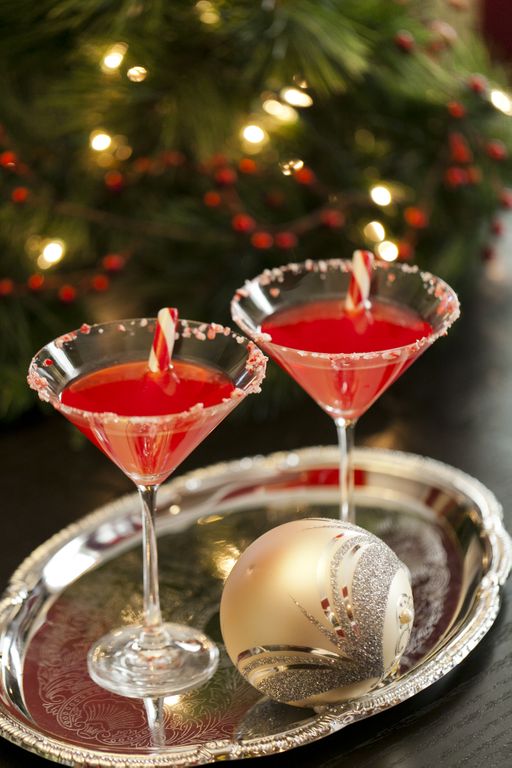 Ingredients:
2-1/2 ounces black raspberry Sparkling ICE
1-1/2 ounces vanilla flavored vodka
1 ounce crème de menthe liqueur
Grenadine
Crushed candy canes for garnish
Directions:
In a shaker, combine the ice, vodka, crème de menthe and grenadine.
Shake and strain into a chilled martini glass rimmed with crushed candy canes.
Top with the Sparkling ICE and garnish with a candy cane.
Sparkling ICE combines naturally flavored sparkling mountain spring water, vitamins and antioxidants and natural fruit juices for a bold, lightly-carbonated beverage that appeals to all age groups. Available in eight refreshing flavors: Coconut Pineapple, Lemon Lime, Kiwi Strawberry, Lemonade, Orange Mango, Pomegranate Berry, Pink Grapefruit and Black Raspberry, Sparkling ICE can be found in retailers nationwide. A great alternative to soft drinks, Sparkling ICE is caffeine free and sweetened with Splenda.
More great cocktail recipes
Campfire s'mores martini
Cotton candy martini
Fantastic fall cocktails