Posted: Dec 30, 2012 9:00 AM
Okay, we're going to say it: Brussels sprouts! Before you crumple your nose and turn away, give the green balls of goodness a fresh shot with these three creative recipes.
I was in college when I first tried Brussels sprouts. Since my mom hates them, I was never required to have them as a child. But one bite, and I was hooked. Still, it wasn't until years later that I began experimenting with different methods of cooking Brussels sprouts — and discovered that dry methods, like roasting, bring out a lovely caramelization.
My children (and so many others I know) have also jumped on the Brussels sprouts bandwagon. But the thing about sprouts — like so many veggies — it's all in how you cook them.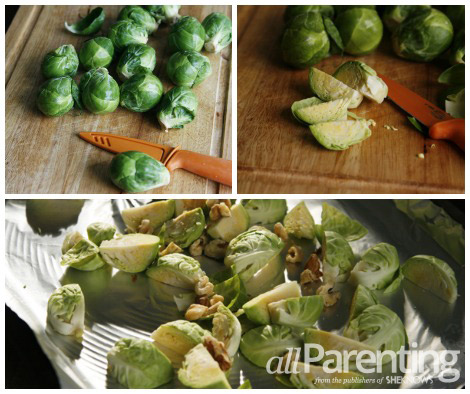 Saladized
Forget lettuce, Brussels sprouts are the ultimate base for salad. Whether you shred, slice, quarter or half, sprouts hold their own against the most flavorful and strong toppings and dressings. My favorite variation combines sliced, sautéed Brussels sprouts with a lemon-garlic vinaigrette. It's heavenly.
While you can enjoy them in salads raw, they take on greater dimension when sautéed until tender. Citrusy vinaigrettes pair best.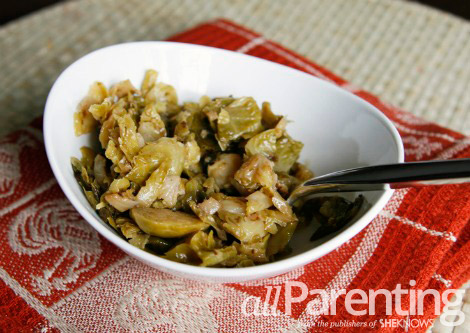 Roast, baby, roast
Don't boil those sprouts! It robs them of flavor and makes them all unpleasant. Instead, half or quarter the sprouts and then toss with a little olive oil, salt and pepper before roasting at 400 degress F for about 15 minutes — and don't forget to stir once or twice. They're done when they are tender with a few browned bits.
Once roasted, you can enjoy them as is or toss them with cheeses, toasted nuts and/or crumbled bacon. Or try roasting them with onions, garlic or other veggies for another delicious take.
Braised to perfection
I know what you're thinking: you said boiling is a no-no! While that's true, braising is different. When braising, you start by searing the Brussels sprouts to get those delicious golden bits. But then you add a flavorful liquid — like white wine and finish cooking them in it.
Adjust the flavors to your taste by changing up the braising liquid.
More recipes
Roasted pumpkin and crispy prosciutto macaroni and cheese
Fall squash soup shooters
Gluten-free sweet potato soufflé