Posted: Dec 05, 2012 7:00 AM
Looking for a quick holiday sweet fix? In less than an hour, these delicious morsels of white chocolate and candy cane are ready to indulge in.
Peppermint bark is one of my family's favorite holiday treats. It is not only affordable and great for gifting, but with four little one's constantly vying for your attention you need something that will be quick and easy. Start to finish, this bark is ready to eat within the hour! Plan ahead and purchase enough for a few batches — trust me!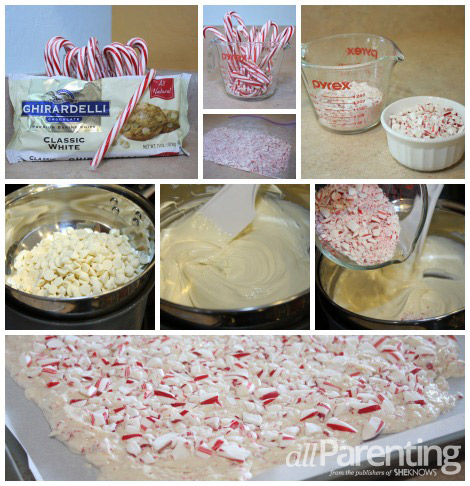 Peppermint bark
Makes 1 pound
Ingredients:
1 (12 ounce) package white baking chips
12 candy canes
Directions:
Line a baking sheet with parchment paper.
Unwrap the candy canes and place inside a plastic bag. Crush into small pieces with a rolling pin. Using a strainer, separate into 2 cups, one with the larger chunks and one with the finer.
To melt the chips, add to the top of a double broiler. Bring the water to a simmer (not a boil) and allow them to slowly melt.
Once the chips have melted to a nice smooth consistency, stir in the finer candy cane portion.
Spread the mixture onto the parchment paper.
Sprinkle the larger candy cane chunks over top and gently press in.
Chill until firm, about 15 minutes in the freezer.
Break into bite-size pieces and enjoy! Store any leftovers in an airtight container.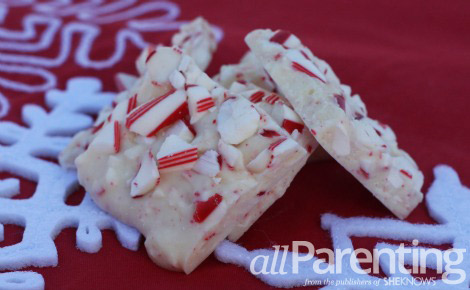 Tips
No double broiler? No problem. I use a small saucepan that fits snugly over our 2-quart pan. You can also microwave the chips, at a reduced power, for 1 minute. Continuing cooking, in 10 second intervals, until smooth.
More tasty treats
Pumpkin spice latte cupcakes
Mini sweet potato marshmallow pies
Mini apple pie bites