Posted: Dec 20, 2012 5:00 AM
This festive roast pork tenderloin is a colorful and savory alternative to turkey at Christmastime.  The cranberry orange relish can be prepared ahead of time, leaving you more time to mingle with guests during your holiday celebration.
From holiday dinner parties to Christmas dinner and New Year's Eve feasts, everybody needs a simple, impressive holiday recipe they can fall back on. This roasted pork tenderloin with cranberry orange relish meets all the prerequisites. The relish can be made up to 3 days in advance, the rub can be applied to the pork hours before the party and the flavors are fantastic. That all adds up to one stress-free host.
To round out the meal, serve the pork with a three cheese potato gratin and a green salad. If you are feeding more than four people, simply double or triple the recipe. The only change will be the cooking time, which will increase as you add more pork tenderloins to the pan.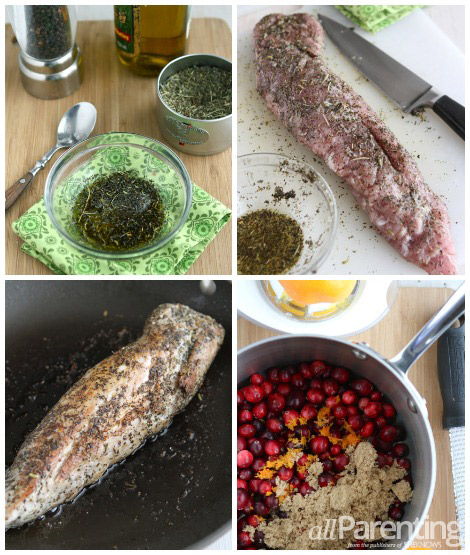 Roasted pork tenderloin with cranberry orange relish
Serves 4
Ingredients:
The relish:
12 ounces fresh cranberries
1/2 cup (packed) brown sugar
1/3 cup fresh orange juice
1/3 cup water
1 teaspoon grated orange zest
The pork:
2 tablespoons olive oil, divided
1 tablespoon Herbes de Provence
1/2 teaspoon salt
1/2 teaspoon ground pepper
1 (1-1/4 pound) pork tenderloin, fat trimmed
Instructions:
The relish:
In a medium saucepan, stir together the cranberries, brown sugar, orange juice, water and orange zest.
Bring to a boil, then reduce the heat to medium and simmer for 12-15 minutes, or until the cranberries pop, stirring frequently. Keep warm until ready to serve. (Make-ahead: Transfer to a bowl, cool and refrigerate. Before serving, reheat over medium-low heat.)
The pork:
Preheat the oven to 400 degrees F.
In a small bowl, mix together the Herbes de Provence, salt and pepper. Rub the mixture all over the pork tenderloin.
Heat 1 tablespoon of olive oil in a large oven-proof, nonstick skillet set over medium-high heat. Add the pork tenderloin and cook until browned on all sides, turning frequently, about 5 minutes.
Place the skillet in the oven and cook until the internal temperature of the pork reaches 145 degrees F, 10 to 12 minutes.
Let the pork rest for 10 minutes, then thinly slice it. Serve it with the warm cranberry relish.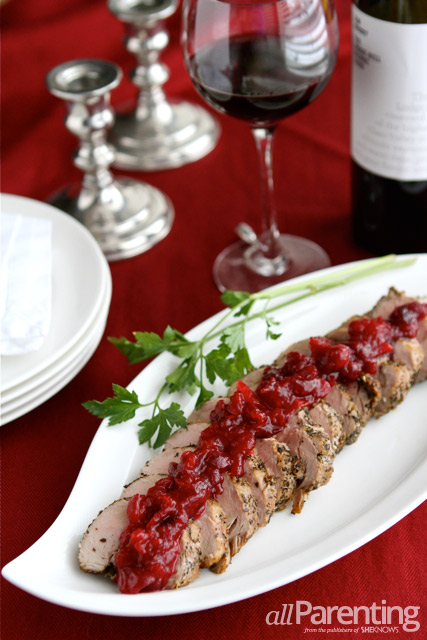 Other recipes for your holiday meal
Cranberry martini recipe
Three cheese potato gratin
Cranberry swirl cheesecake