Posted: Dec 21, 2012 10:00 AM
Sweeten up your holiday season with a candy cane infused vodka martini. If you love peppermints and candy canes, then you will adore an adult cocktail created from the classic Christmas candy. After all, why should the kids have all of the holiday fun?
Candy cane infused vodka is a must have this holiday season. It's easy to make, full of yummy peppermint flavor and can be used to create a variety of cocktails.
Infusing vodka is simple and the outcome is delicious. Vodka naturally takes on other flavors making it the perfect spirit to infuse with. Also, you don't have to use expensive vodka to achieve great results. A mid-range vodka such as Stoli, ABSOLUT or SKYY is just fine.
So grab some vodka and a handful of candy canes to create a beautiful, festive holiday cocktail that will impress your friends and family!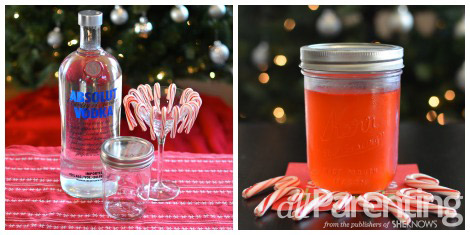 Candy cane infused vodka
Ingredients:
8-10 miniature candy canes
1-1/4 cups vodka
1 wide-mouth pint Mason jar
Directions:
Add the candy canes to the Mason jar.
Pour the vodka over the candy canes and seal the Mason jar with lid.
Place in a cool, dark spot in your kitchen and shake up every few hours.
Infuse the vodka for up to 24 hours, although candy canes will dissolve much faster.
Store the vodka in the Mason jar in the refrigerator.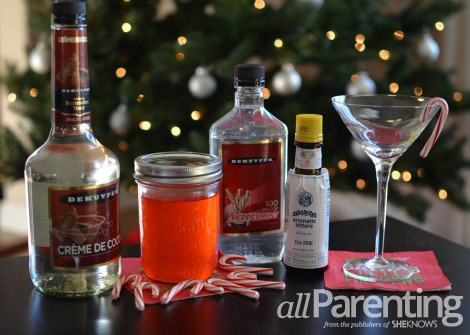 Candy cane vodka martini
Serves 1
Ingredients:
2 miniature candy canes
3 ounces candy cane infused vodka
1 ounce crème de cacao
1/2 ounce peppermint schnapps
Dash Angostura bitters
Directions:
Place the vodka, martini shaker and a martini glass in the freezer for 30 minutes.
Fill your martini shaker with ice.
Crush the miniature candy canes in a small Ziploc bag. Pour the crushed candy canes onto a plate in a circular pattern. Using water, get the rim of the martini glass wet and turn upside down, carefully twisting the glass on the plate of crushed candy canes to line the rim.
Add the candy cane infused vodka, crème de cacao, peppermint schnapps and bitters to the shaker and shake vigorously until well combined.
Pour into your chilled glass. Enjoy!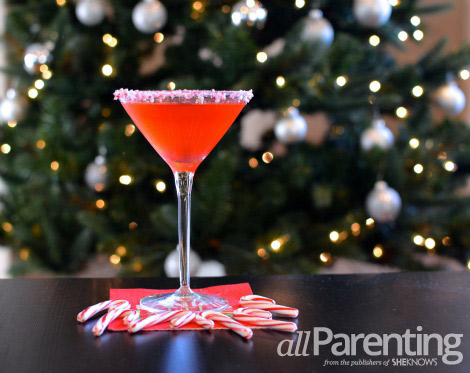 More cocktails to try
Cranberry martini recipe
Candy corn martini
Cherry lemon drop martini recipe