Posted: Jan 07, 2013 6:00 AM
Sip and savor a miniature French onion soup during the winter season. Perfect for lunch, a dinner starter or even to enjoy all by itself next to the cozy winter fire, your soul will be warmed and filled with tons of flavor!
French onion soup is best served in individual ramekins. It's a fun way to serve soup — especially soup that is oozing with delicious melted cheese! Making your own homemade croutons enhances the freshness of the soup and are easy to make. Don't skimp on the quality of the Gruyere cheese. A high-quality cheese will give you much more flavor and depth to your soup!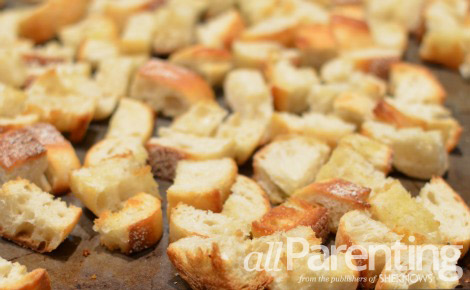 Homemade croutons
Ingredients:
1 French baguette
Olive oil
Directions:
Preheat your oven to 425 degrees F.
Cut the French baguette into crouton-size pieces. Place on a baking sheet and drizzle with olive oil. Using your hands, toss to coat.
Bake in the oven for 6 to 8 minutes, until slightly brown and crunchy.
Set aside.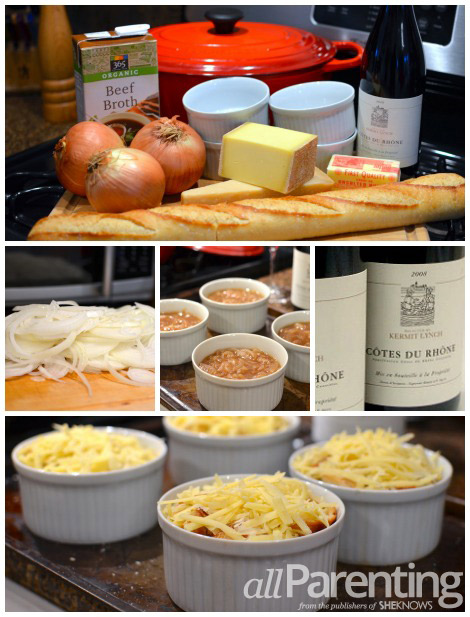 Mini French onion soup
Makes 6
Ingredients:
3 large onions, thinly sliced
3 tablespoons unsalted butter
2 teaspoons flour
4 cups beef stock
1/4 cup red wine (I used a Côtes du Rhône) 
1 cup Gruyere cheese, shredded
1/2 cup Parmesan cheese, shredded
Kosher salt
Freshly ground pepper
Directions:
Melt the butter in a large Dutch oven or pot. Add the onions and sauté until slightly colored. Stir in the flour and cook until the onions are darker brown.
Add the beef stock and cover the pan. Simmer for 30 minutes.
Ladle the soup into ramekins. Place the croutons on top and pour a little soup liquid over the top. Sprinkle the croutons with grated Parmesan cheese, followed by Gruyere, evenly dividing among the ramekins.
Place the ramekins on a baking sheet and put under the broiler for a few minutes until the cheese is melted and golden brown.
Watch the soup closely so you don't burn the top!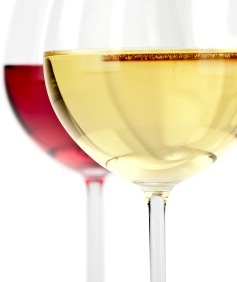 Rachel's suggested wine pairing

A French red wine, specifically a Côtes du Rhône, pairs beautifully with French onion soup. It's a red wine blend, consisting mostly of Grenache and Syrah grapes. Côtes du Rhône is a very easy drinking wine that is an all around palate pleaser. The red cherry and raspberry notes, as well as the touch of spice, sweet herbs and slight earthiness, create a silky, well-balanced wine.
More recipes to try
Fall squash soup shooters
Roasted pumpkin and crispy prosciutto macaroni and cheese
Chicken enchilada salad bowls