Posted: Dec 25, 2012 8:00 AM
Is there anything more comforting during the holiday season than gingerbread? Whether you prefer the cookies, bread or the fabulous Starbucks latte, this cupcake is for all the gingerbread lovers out there.
"I'm so sorry, we've just run out of the Caramel Brulee Latte. We'll make you anything else you want. What would you like?"
When told that at the Starbucks drive through, I was a little bummed — but also a little happy since I had been debating between favorite lattes.
"A Gingerbread Latte, please."
I mean, it's okay to have two favorites, right? Cause when it comes to seasonal flavors, I totally do.
Gingerbread lattes are comforting warm coffee drinks that remind me of childhood and toasty fires. And they also transform super easily into a fab one-bowl cupcake with icing. Yep, these cupcakes are a little understated just like the latte that inspired them.
Best of all? These are super easy, pretty fast and totally delicious.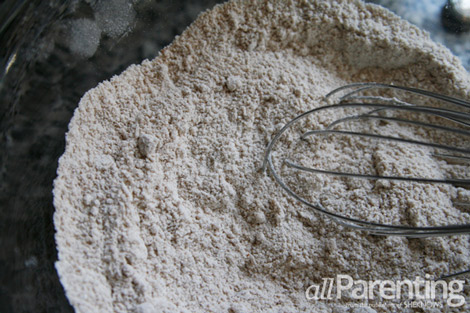 Gingerbread latte cupcakes
Yields 12 cupcakes
Ingredients:
1-1/4 cup all-purpose flour
1/2 cup light brown sugar
2 teaspoons ground ginger
1 teaspoon baking soda
1/2 teaspoon kosher salt
1 large egg
1/2 cup milk
1/4 cup molasses
1/4 cup canola oil
1 packet (single serve) instant coffee
Icing:
1 cup powdered sugar
1-1/2 to 2 tablespoons water
Directions:
Preheat your oven to 375 degrees F.
Sift together the flour, sugar, ginger, baking soda and salt. Add the egg, milk, molasses and canola oil. Whisk for about 1 minute. Sprinkle the instant coffee on top and whisk until combined.
Divide the batter evenly among 12 cupcake papers.
Bake for 16-18 minutes, or until cooked through. Let cool completely.
Once the cupcakes are cooled, make the icing. Stir together the powdered sugar and water until smooth, adding more water as needed (up to 1/2 tablespoon more) to get the desired thickness but smooth consistency. Transfer to a pastry bag, cut the corner and pipe onto cupcakes.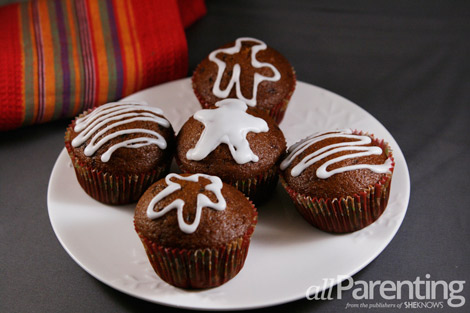 Tips
Go wild with your icing designs! You can do gingerbread-man shapes, lines, presents, whatever!
If desired, skip the icing and top the cupcakes with whipped cream just before serving.
More treats
Mini chocolate truffle pie recipe
Salted caramel mocha cupcakes
Peppermint mocha cupcake recipe