Posted: Jan 18, 2013 11:00 AM
Tired of your standard vodka tonic? Start off the New Year right with a classic, yet new to you vodka cocktail. Not only are these classic vodka cocktails delicious, they also have fun names that will liven up your happy hour!
It's time to do some mixing. Cocktail mixing that is! Change up your standard vodka cocktail and try one of these delicious concoctions!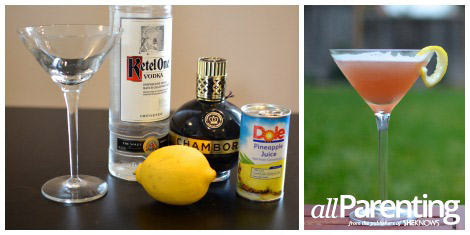 French martini
Serves 1
The French martini includes Chambord, a French liqueur flavored with black raspberries, honey and herbs. According to legend, Chambord originated in France during the reign of Louis XIV.
Ingredients:
2 ounces vodka
1/2 ounce Chambord
2-1/2 ounces pineapple juice
Directions:
Place the vodka, martini shaker and a martini glass in the freezer for 30 minutes.
Fill your martini shaker with ice.
Add the vodka, Chambord and pineapple juice to the shaker and shake vigorously until well combined.
Pour into your chilled glass. Enjoy!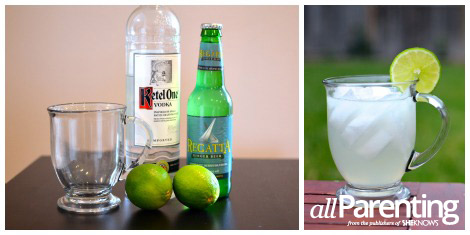 Moscow mule
Serves 1
A Moscow Mule is a buck (or mule) cocktail made with vodka, ginger beer and fresh lime juice. It became popular during the vodka craze in the U.S. during the 1950s. The name refers to the popular perception of vodka as a Russian product and is traditionally served in a copper mug.
Ingredients:
2 ounces vodka
1 ounce fresh lime juice
4 ounces ginger beer
Directions:
Pour vodka and fresh lime juice into a mug filled with ice.
Top with ginger beer.
Garnish with a lime wedge. Enjoy!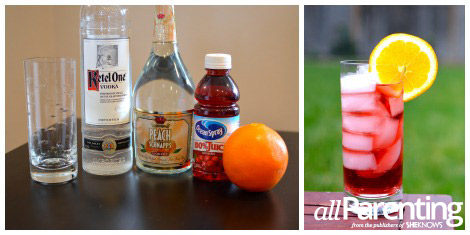 Woo-Woo
Serves 1
While the history of the Woo Woo cocktail is unclear, some say it began in New York during the '50s when cocktails were the customary fashion of movie stars and the "Mad Men" from Madison Avenue. The Woo Woo is a delicious cocktail made of vodka, peach schnapps and cranberry juice.
Ingredients:
1 ounce vodka
1/2 ounce peach schnapps
4 ounces cranberry juice
Directions:
Fill a high ball cocktail glass with ice.
Pour the vodka, peach schnapps and cranberry juice over the ice.
Stir to combine and garnish with an orange slice. Enjoy!
More cocktails to try
Abbey cocktail
Pomegranate Champagne cocktail
4 Mike and Ike cocktails