Posted: Jan 13, 2013 12:30 PM
Are you planning to watch the Golden Globes this weekend with friends? Your Golden Globes party isn't complete without a signature cocktail. With several different Hollywood-inspired choices to choose from, we've got you covered. Cheers!
It's Golden Globes time again, and the best way to watch is with friends. What's the perfect cocktail to serve while watching? We have three great drinks to choose from — each one a star.
The showstopper
Ingredients:
2 parts Skinnygirl Tangerine Vodka
Squirt of fresh lime
Squirt of fresh lemon
Squirt of fresh orange juice
Splash of lemon-lime soda
Orange slice for garnish
Directions:
Shake the vodka, lime, lemon and orange juices in a cocktail shaker with ice.
Strain into a martini glass.
Top off with a splash of lemon-lime soda and garnish with an orange slice.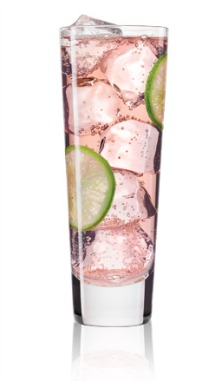 The starlet
Ingredients:
1-1/2 parts Skinnygirl Cucumber Vodka
2 parts club soda
Splash of no-sugar-added cranberry juice
Lime wedge or cucumber slice for garnish
Directions:
Pour all of the ingredients over ice.
Garnish with a lime wedge or cucumber slice.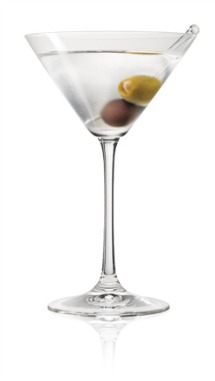 The Bombshell
Ingredients:
2 parts Skinnygirl Bare Naked Vodka
Splash of dry vermouth
Fresh olives for garnish
Directions:
Combine the vodka and vermouth in a cocktail shaker with ice and shake to combine.
Pour into a martini glass.
Garnish with fresh olives
The Skinnygirl Awards Season Party Toolkit has all the glitz and glam you need to entertain like a leading lady! From award badges and recipe cards to printable ballots and bottle labels, Skinnygirl has your party covered — down to a red carpet backdrop so guests can strut their stuff and strike their own pose.
Looking for a little friendly competition? Get in on the action and test your pop culture smarts with the Skinnygirl Cocktails Celebrity Fantasy League! Draft your team of stars and compete against your girlfriends to see whose roster rocks it and who gains ultimate pop culture bragging rights!
More great cocktail recipes
Fantastic fall cocktails
Abbey cocktail
4 Mike and Ike martinis