Posted: Feb 06, 2013 10:00 AM
Grammy viewing, party of one? Or two? No problem. You can still have a delicious Grammy Awards viewing spread with these super simple 5-minute appetizers.
Getting ready for your Grammy viewing party? Don't worry if it's a party of just one or two this year — you can still enjoy delicious little bites with these fabulous recipes for 5-minute appetizers. They are totally easy, super fast and absolutely delicious.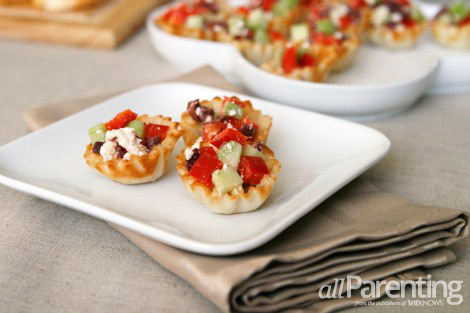 Greek fillo bites
Yields 15 appetizers
Ingredients:
1 box fillo shells (15 shells)
1/3 cup diced cucumber (1/4-inch dice)
1/3 cup diced red peppers (1/4-inch dice)
2 tablespoons crumbled feta cheese
1/4 cup finely chopped Kalamata olives
Directions:
Preheat the oven to 350 degrees F. Place the fillo shells on a baking sheet and heat for 3 minutes. Transfer to a serving plate.
Meanwhile, stir together the cucumbers, peppers, feta and olives in a mixing bowl. Divide evenly among the shells.
Enjoy!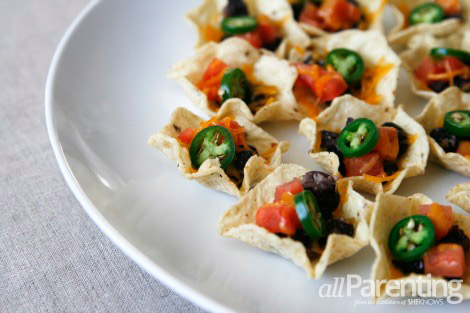 Spicy nacho bites
Yields 15 appetizers
Ingredients:
15 cup-style tortilla chips
1/4 cup black beans
1 clove garlic, minced
Salt and pepper, to taste
1/4 cup diced tomatoes
1/4 cup shredded cheddar cheese
15 slices jalapeños
Directions:
Arrange the tortilla chips on a plate.
In a small bowl, lightly mash the black beans and then stir in the garlic, salt and pepper. Divide evenly among the chips. Top with tomatoes, cheddar cheese and 1 slice of jalapeño each.
Microwave for 20-30 seconds, until the cheese is melted.
Enjoy.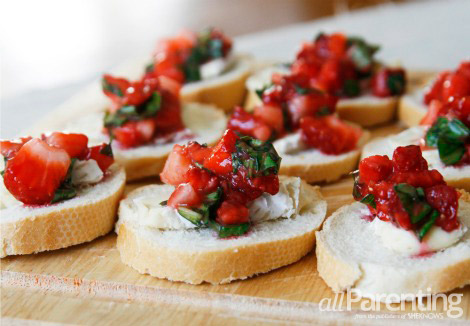 Strawberry, basil and brie bruschetta
Yields 12 bruschetta
Ingredients:
4 large strawberries, chopped (about 1 cup)
1/4 cup chopped fresh basil
Pinch salt
12 slices French bread (1/4-inch thick)
12 thin slices brie cheese
Directions:
In a small bowl, stir together the strawberries, basil and salt. Set aside.
Arrange the bread slices on a serving plate. Spread one slice of brie on top of each. Divide the strawberry mixture evenly among the slices, spooning on top.
Enjoy!
Tips
Work together when making these! It makes everything go so much faster.
If desired, you can toast the bread for the bruschetta by baking it for 10 minutes at 325 degrees F before spreading it with brie and topping with the strawberry mixture.
Some boxes of fillo shells have more inside than others. My favored brand has 15 per box but others are 12 per box. If you have extra filling, just eat it!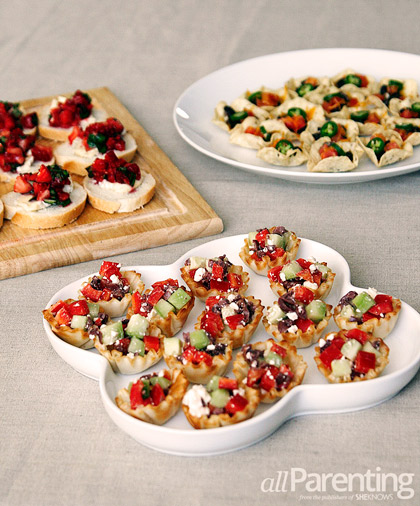 More recipes
Brussels sprouts, served up three ways
Gluten-free sweet potato soufflé
Roasted pumpkin and crispy prosciutto macaroni and cheese