Posted: Feb 08, 2013 11:00 AM
We know you don't really need another reason to eat more chocolate but we've got one for you, anyway. Did you know February is Chocolate Lover's Month? In honor of this, we've decided to tempt you with these decadent and deliciously different chocolate dessert recipes provided by chefs, foodies and bloggers nationwide. These might be diet deal-breakers. You've been warned.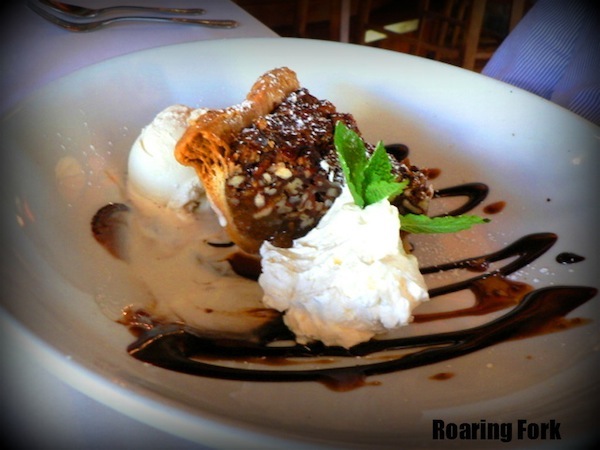 Chocolate pecan pie
Scottsdale, Arizona's Roaring Fork 
Executive Chef Michael Bouwens provided this beautiful recipe that serves as the restaurant's signature dessert... for good reason. Ready to go in under an hour, this recipe 
incorporates savory chocolate and toffee pieces as well as a pecan crunch.

Ingredients:
Store-bought pie crust

9 ounce white corn syrup


1/2 cup sugar


5 eggs


1-1/4 ounces melted butter


6 ounces chocolate chips


12 ounces pecans


6 ounces toffee pieces


Store-bought whipped cream, as needed



Directions:

Stir the melted butter, eggs and light corn syrup in a large mixing bowl
 for a minute or two. 

Add the sugar and mix well. 

Stir in the dry ingredients: chocolate chips, pecans and toffee. 

Pour into a prepared piecrust and bake at 325 degrees F for 30 minutes. 

After 30 minutes, turn the oven down to 300 degrees F and bake for another 20 
minutes. 

Let stand until cooled.

Top with whipped cream.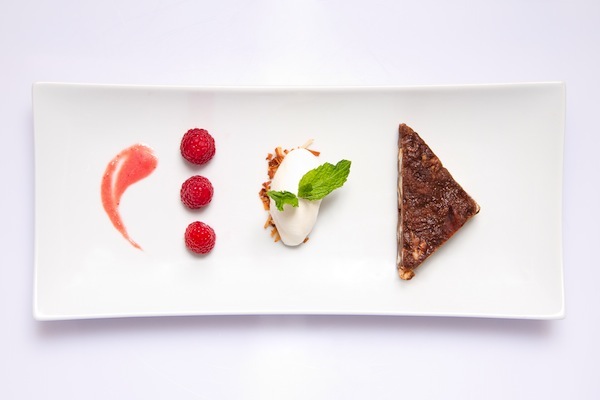 Chocolate challah bread pudding with
raspberry sauce and vanilla ice cream
Provided by Chef Chris Brugler, this chocolate bread pudding dessert recipe is decadent and elegant, especially plated like this.
Ingredients:
2 loaves of milk chocolate challah from the Challah King of Beverly Hills available at www.ChallahKing.com
4 tablespoons butter

1 cup sugar


3 large eggs, beaten

2 cups half & half

2 tablespoons vanilla extract

6 tablespoons unsweetened cocoa powder
1 quart vanilla ice cream

Mint for garnish
Directions:
Preheat the oven to 350 degrees F.
Cut the challah into small diced pieces and place in a buttered, 3-quart casserole dish.

Combine the sugar, eggs, half & half, vanilla extract and cinnamon. Mix well.
Pour the custard mixture over the bread in the baking dish, making sure it's coated.
Let the pudding sit for 25 minutes, so the bread can fully absorb the custard.

Bake for 40 minutes or until puffy and set.

Remove, and let stand 30 minutes before serving.

Cut the pudding into 3 x 3-inch squares.
Then cut in half to create a diamond shape.

Serve with ice cream, raspberry sauce and mint.
Raspberry sauce
Ingredients:
3 cups fresh raspberries

3/4 cup confectioners' sugar
2-1/2 tablespoons fresh lemon juice
Directions:
In a blender puree the lemon, sugar and berries.
Strain the sauce and gently press the puree through the strainer.
Click through for truffles and soufflé >>