Posted: Feb 12, 2013 12:00 PM
With everyone watching budgets, staying in for a romantic Valentine's dinner is becoming more and more popular. Avoid the hoopla at over-priced restaurants and enjoy the company of the love of your life at home.
Planning a romantic evening at home together is a wonderful way to celebrate Valentine's Day. After all, spending time together is what it's all about! Why not plan the evening together and even cook together! Spending quality time in the kitchen together is romantic, rewarding and super fun!
Here are a few fun and romantic ideas to help you plan your perfect Valentine's Day evening in the comfort of your own home!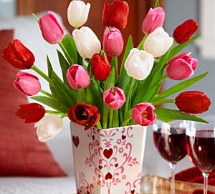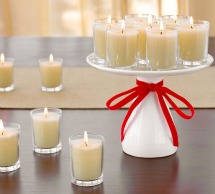 Skip the expensive roses and set your table with these beautiful and colorful sweetheart tulips. Nothing says I love you like a combination of red, pink and white tulips!
Keep it simple with these small votive candles. This filled glass votive candle set comes with 16 candles so you can use them in all different places in the house! Display them on a cake stand with a red ribbon for added flair!
A sexy apron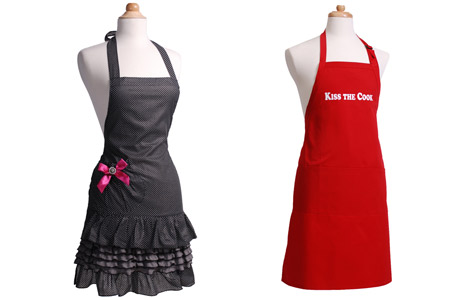 Why not feel sexy and flirty while you cook in the kitchen? Wear a cute and sexy apron while you cook with your number one guy! Since the two of you will be cooking together, don't forget an apron for him!

Why not start off the evening with a pop? Break out those bubbles early and toast the love in your life. I absolutely love sipping on bubbles while I cook dinner, so I always like to pop the Champagne early. This French Rosé Champagne is elegant and classy with lovely fruit. Delicate, pink and delicious, perfect for Valentine's Day!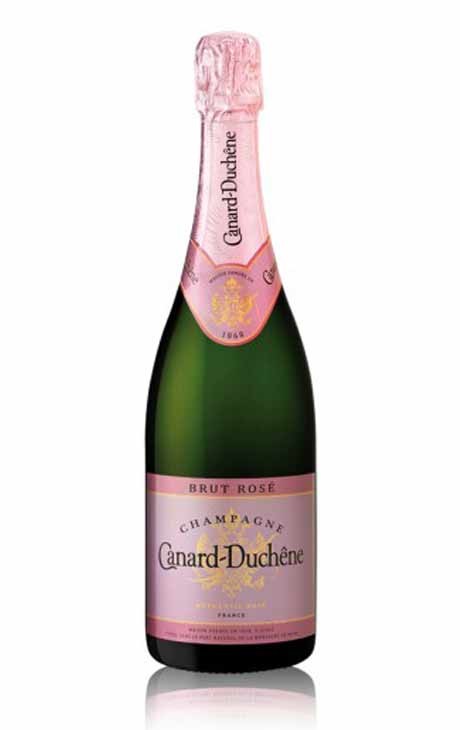 A wonderful recipe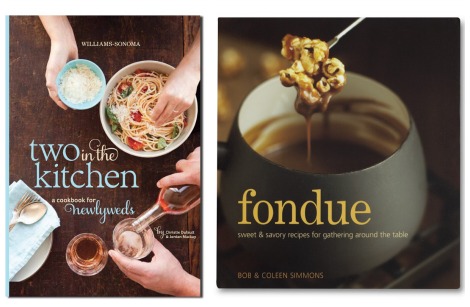 Break out those couple's cookbooks that you received as an engagement gift and get cooking together in the kitchen! If you don't already have a couple's cookbook, here are two fabulous cookbooks worth checking out. Two In The Kitchen features tons of recipes that are wonderful to make together.
And that fondue pot you never use? Valentine's Day is the perfect holiday to eat fondue!
Winning wine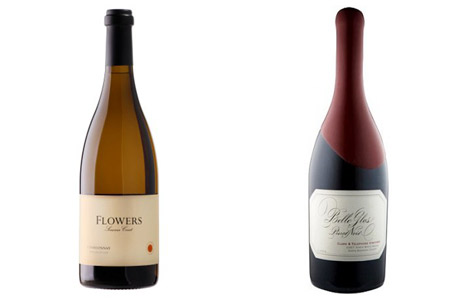 Follow up that delicious Rosé Champagne with a silky, delicious white wine or a smooth and supple red wine. Attractive, sexy and delicate, this chardonnay is the perfect white wine to enjoy on Valentine's Day. It's fresh and mouthwatering with beautiful fruit notes and white flower. A smooth and supple pinot noir is the way to go. This pinot noir is known for its characteristic brown spices such as cinnamon, nutmeg and clove with deep cranberry and raspberry flavors.

More Valentine's Day love
Top wines for Valentine's Day
Apps for sending love on Valentine's Day
Valentine's Day for one and all