Posted: Jan 31, 2013 5:00 AM
Change up the way you serve your traditional layered bean dip for the big game by making it in individual Mason jars! Not only are these jars fun to eat out of, they look oh-so-cute on your serving table!
Mason jars are the way to go for serving a variety of foods. They are perfect to use for portion control, are super cute to look at and can also travel easily. Whether you are hosting your own party or bringing an appetizer to someone else's house, these layered bean dip jars will impress anyone!
It's best to use a wide mouth Mason jar so that you are able to dip your tortilla chip inside and scoop out all of the goodness inside! So go grab your smallest Mason jars and let's get started!
Mason jar layered bean dip
Serves 6
Ingredients:
1 (16 ounce) can salsa-style refried pinto beans
1 pint sour cream
1 cup guacamole
1 cup fresh chunky salsa
1 cup shredded cheddar cheese
1 to 3 ounce can sliced black olives
1/2 cup mini colored heirloom or cherry tomatoes, chopped
1/2 cup green scallions, thinly sliced
Directions:
Empty contents of the bean can into a bowl and mix together until smooth. Spread the beans into the bottom of individual small Mason jars.
Spread the sour cream, over the beans, followed by the guacamole and salsa.
Top each jar with cheese, olives, tomatoes and scallions.
Serve with tortilla chips. Dip and enjoy!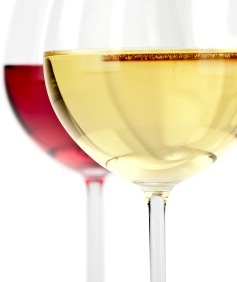 Rachel's suggested wine pairing

Think only beer pairs with layered bean dip? Think again! Since this dip has a spicy kick, try a Rosé, such as a Bandol Rosé, a Sauvignon Blanc from Loire Valley, France or California, or a Torrontes from Argentina. These wines will also pair nicely with other game day appetizers!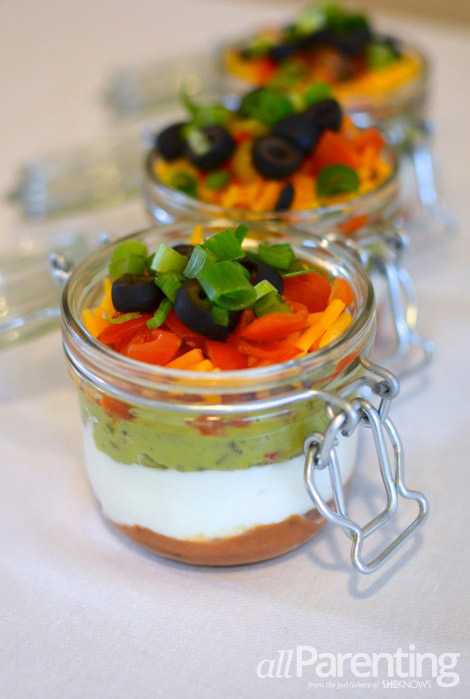 More appetizer recipes
4 Easy crostini party appetizers
Heirloom bruschetta
Cheddar-stuffed pretzel bites