Posted: Feb 01, 2013 2:00 PM
Love game day bites? These easy, crispy wings are baked (not fried!) and bathed in sweet chili sauce.
Remember the days before kids? In my pre-children days, heading to a local bar with great wings was a fabulous place to watch the game — whatever game it was. These days though, our game watching happens as a family in our living room. But that doesn't mean the wings have to be left behind.
My children have inherited my love of wings and adore when I whip up a batch. As for me, I love that these wings are crispy straight from the oven.
These Crispy Sweet Chili Wings are a favorite around here, especially since they marry the crispy outside with a sweet-spicy coating that is totally craveworthy. Whip up a batch of these before the big game and dig in with your kids — they'll love it.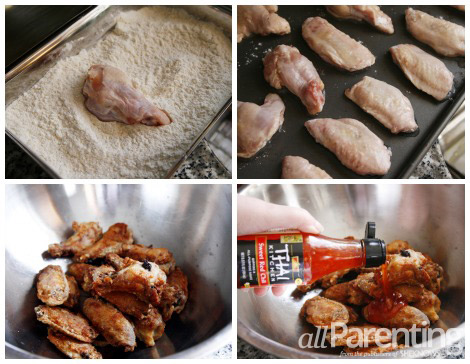 Crispy sweet chili wings
Serves 8
Ingredients:
3 pounds uncooked chicken wings (tips removed, and pieces separated)
3/4 cup all-purpose flour
1 teaspoon kosher salt
1/2 teaspoon ground pepper
Canola oil
1 cup sweet chili sauce (recommended: Thai Kitchen Sweet Red Chili Sauce)
Directions:
Preheat your oven to 425 degrees F. Get out a big nonstick baking sheet.
Rinse the chicken wings in cool water and pat dry with paper towels.
In a dredging dish, sift together the flour, salt and pepper. Pour oil into a second dredging dish — remember you can always add more. Dip each wing first in the flour mixture, flipping to coat on both sides. Shake gently to remove the excess. Then, dip each wing in the oil, turning gently to coat (do this pretty fast). Arrange on the baking sheet. Repeat until all the wings have been coated.
Bake for 20 minutes. Then, use tongs to carefully flip all the wings. Bake for an additional 20-22 minutes, until golden on each side.
Transfer the wings to an extra large mixing bowl and top with sweet chili sauce. Toss well to coat.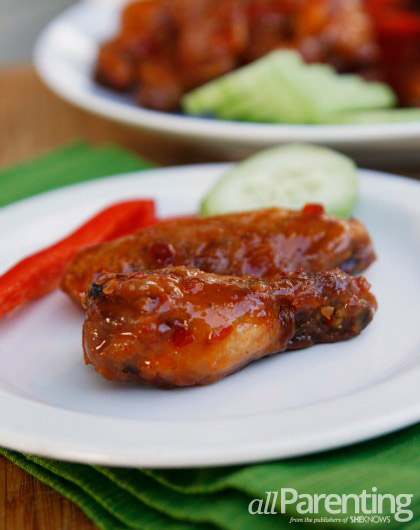 More recipes
Grilled chicken and arugula salad
Chicken enchilada salad bowls
Speedy weeknight broccoli pesto pasta