Posted: Feb 18, 2013 5:00 AM
At the end of a long, cold winter day, no one wants to come home and spend hours in the kitchen. A warm, hearty and delicious Tuscan bean soup is the perfect dinner to make that requires only five ingredients!
Only five ingredients, easy to make, healthy and vegan? Sign me up! Vegan Tuscan bean soup is rustic and full of flavor. Your family will think you spent hours on it in order to get this much flavor. However, in less than 30 minutes, dinner will be done — a perfect soup to make on those busy weekdays. Not only are there only five ingredients, this soup is easy, fast to make and super healthy.
The ideal green to use in this soup to keep it truly Tuscan is cavolo nero. Cavolo nero is a very dark green cabbage with a nutty flavor from Tuscany and Southern Italy. It is commonly found in American grocery stores as dinosaur kale or lacinato kale, which is a long, dark green leaf. If you can't find either in your local grocery, savoy cabbage may be substituted.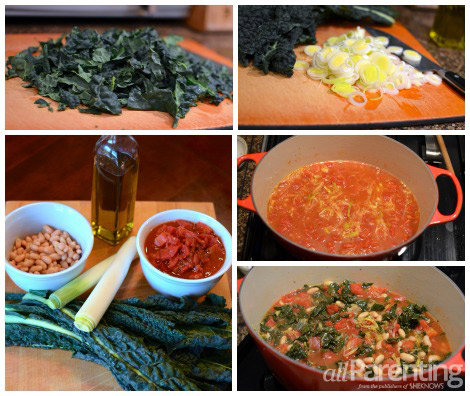 Vegan Tuscan bean soup
Ingredients:
2 tablespoons extra-virgin olive oil
2 small leeks, white part only, thinly sliced
2 (14.5 ounce) cans diced tomatoes with basil, garlic and oregano herbs
10 ounces cavolo nero (or dinosaur kale or lacinato kale) 
1 (14.5 ounce) can cannellini beans, drained and rinsed
Kosher salt and freshly ground pepper
Directions:
Heat the olive oil in a pot over medium heat. Add the leeks and sauté for 6 to 8 minutes until soft.
Pour the tomatoes into a pot and add 2 cans of water. Season with salt and pepper and bring to a boil, then reduce the heat to a simmer.
Roughly shred the kale leaves and add them to the soup. Partially cover the pot and simmer gently for 15 minutes or until the kale is tender.
Add the cannellini beans to the pot and heat through for 5 minutes. Adjust the seasoning to taste by adding salt and pepper.
Ladle the soup into bowls and drizzle with a little olive oil.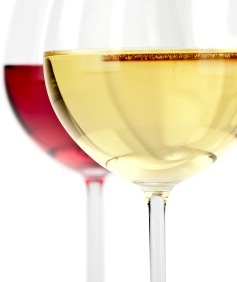 Rachel's suggested wine pairing

What grows together, goes together! Here is another recipe that is excellent for doing a regional pairing. Go Tuscan all the way! Pair an Italian Pinot Grigio or a Chianti Classico for traditional Tuscan wines. If you want to venture out and try something new, pair a Vermentino wine which is a dry, crisp and herbal white wine, from the Ligurian/Tuscan coastline of Italy, as well as the Mediterranean Islands of Corsica and Sardegna. The basil and pine nut aromas allow it to pair nicely with the basil flavors in the tomatoes and the nuttiness of the kale.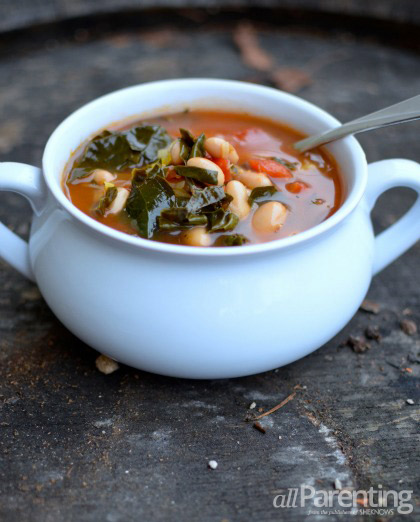 More soup recipes
Tomato basil bisque with truffle grilled cheese
Mini French onion soup
Black-eyed pea soup