Posted: Feb 11, 2013 6:00 AM
Tired of that plain old chocolate cake? Try this super moist chocolate Kahlúa cake to impress your next dinner guests! Loaded with chocolate, vanilla pudding, chocolate chips and of course Kahlúa, this cake melts in your mouth and has your taste buds begging for more!
There is nothing more delicious than an ooey-gooey piece of chocolate cake. Add on that this chocolate cake will be the moistest piece of cake that will ever pass by your lips and I promise you won't be able to just have one piece. The combination of pudding mix, sour cream, Kahlúa and melted chocolate chips help create the moistness of the cake.
Baking a cake in a Bundt pan adds to the presentation and beauty of this cake. It is the perfect cake to make for a birthday celebration or if you are hosting a large dinner party. However, it's so good that you might just want to keep it all for yourself!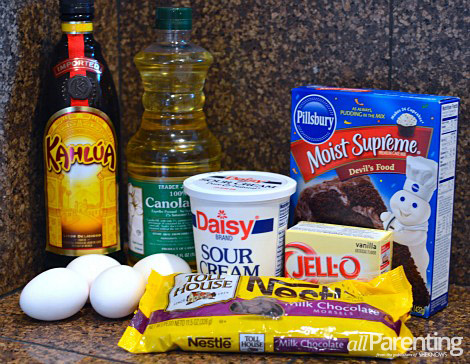 Chocolate Kahlúa cake
Ingredients:
1 box chocolate cake mix
1 small box instant vanilla pudding
1 pint sour cream
3/4 cup vegetable oil
4 eggs
1/3 cup Kahlúa
6 ounces milk-chocolate chips
Powdered sugar and raspberries to top for serving
Directions:
Preheat the oven to 350 degrees F.
Mix all of the above ingredients together, minus the powdered sugar and raspberries.
Pour the chocolate cake batter into a greased-floured Bundt pan.
Bake in the oven for 45 minutes or until the cake springs back to the touch.
Cool and then carefully remove the cake from the Bundt pan and place on a serving plate.
Sprinkle with the powdered sugar and decorate with fresh raspberries.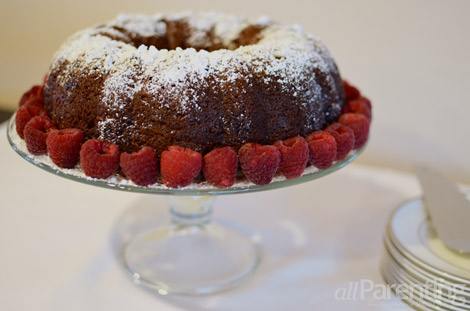 More dessert recipes
Salted caramel mocha cupcakes
Peanut butter cup cupcakes
Toffee crunch blondies