Posted: Feb 25, 2013 5:00 PM
As moms, our days are busy with cleaning, laundry, shuffling the kids around and building blocks, so we sure could use a break when it comes to dinnertime. This five-ingredient dinner is easy, fast and healthy and won't push you over the edge at the end of a long day.
Fresh salmon is the way to go for a healthy, light dinner. It's easy to make and is delicious grilled with just a little drizzle of extra-virgin olive oil and a sprinkle of salt and pepper. Add it on top of a bed of fresh baby spinach and you've got yourself one delicious dinner!
The combination of flavors in this entrée salad work wonderfully together. The crumbled feta cheese adds the creaminess, the walnuts the crunch and the cranberries add a little sweet and sour component. A variety of salad vinaigrettes can be used on this salad. I highly recommend the everyday vinaigrette or the Dijon mustard and shallot vinaigrette to use for this salad.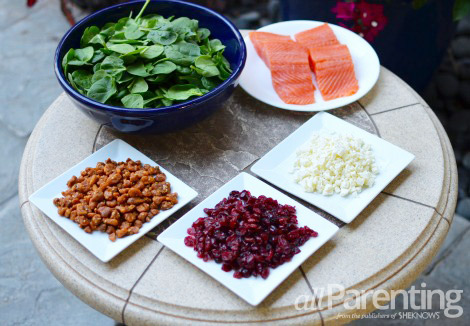 Spinach salad with grilled salmon
Serves 4
Ingredients:
4 (6 ounce) pieces skinless salmon fillet
1 (8 ounce) bag of baby spinach
1/2 cup crumbled feta cheese
1/2 cup dried cranberries
1/2 cup glazed, roasted or candied walnuts
Extra-virgin olive oil
Kosher salt and freshly ground pepper
Directions:
Heat the grill to medium. Place the pieces of salmon on a piece of tin foil sprayed with non-stick cooking spray. Season the salmon with a sprinkle of salt and pepper and a drizzle of olive oil.
Grill the salmon until opaque throughout, 5 to 6 minutes per side. Transfer to a plate to cool.
Meanwhile, add the baby spinach, crumbled feta cheese, cranberries and walnuts to a large wooden salad bowl.
Toss the salad with the desired amount of chosen vinaigrette.
Divide the salad evenly among four bowls and top each with a piece of salmon.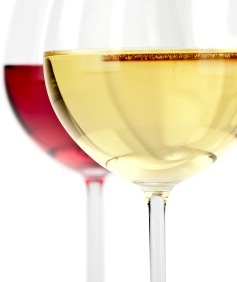 Rachel's suggested wine pairing

I absolutely love pairing Pinot Noir with salmon. A light, fruity silky and seductive Pinot Noir will pair nicely with this dish. For white wine lovers, try pairing an Albariño, a refreshing dry white wine from Spain. Being a high acid, fresh, fruity wine with citrus, floral and grassy flavors, it will work well with the baby spinach and salad vinaigrette.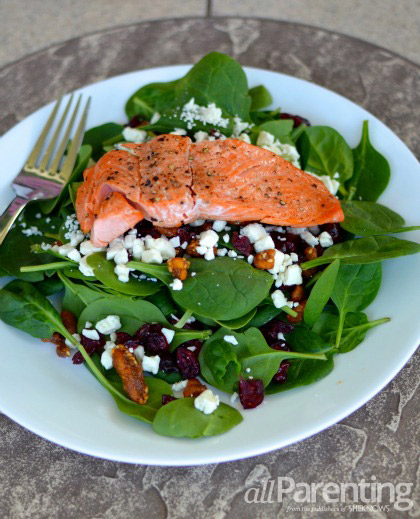 More salad recipes
5-ingredient dinner: grilled chicken and arugula salad
Mason jar layered salads
Chicken enchilada salad bowls