Posted: Mar 17, 2013 10:00 PM
Girl Scout cookie season is in full swing and if you're anything like us, you can't possibly say no to sweet cookie sellers in uniform. This Thin Mints recipe is a perfect use of those delicious cookies. Served in adorable cupcake form, this classic chocolate-mint combination is scrumptious perfection!
It's so very hard to resist buying Girl Scout cookies. Before they disappear off of your pantry shelves, give this thin mints cupcake recipe a try. Complete with the meant-to-be flavor combination of mint and chocolate in the cupcake, extra minty frosting and not one, but two Thin Mints in every cupcake, the word delectable comes to mind!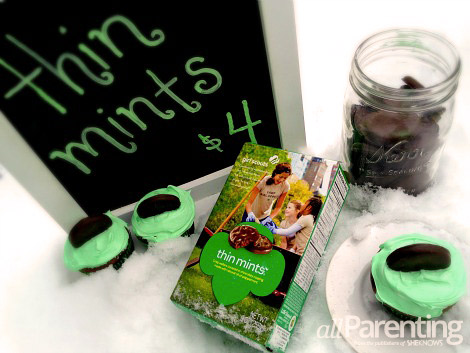 Thin Mints cupcake recipe
Serves 24
Ingredients:
1 box of Thin Mints

Chocolate cake mix

Whipped vanilla frosting

Mint extract, vanilla extract and green food coloring
Directions
:
Mix your cake mix to the package directions.

Add 1 tablespoon of vanilla extract and 1 tablespoon of mint extract to the mixture, and stir your batter thoroughly.

Prepare your cupcake liners with non-stick spray and lay one Thin Mint in each liner.

Fill your cupcake liners with batter and bake your cupcakes.

While your cupcakes are baking, add 1 tablespoon of mint extract and 10 drops of green food coloring to your frosting and mix the frosting well.

Once your cupcakes have cooled, frost each one generously and press one Thin Mint into the frosting as a tempting garnish.
Tips
If you prefer homemade cake over a cake mix, we adore

Sara Wells'

simple and delicious version.

If you'd rather make your own frosting, Sara Wells offers a lovely, easy recipe.
Prefer your Thin Mints in a cocktail? Then you'll love this Thin Mint martini. >>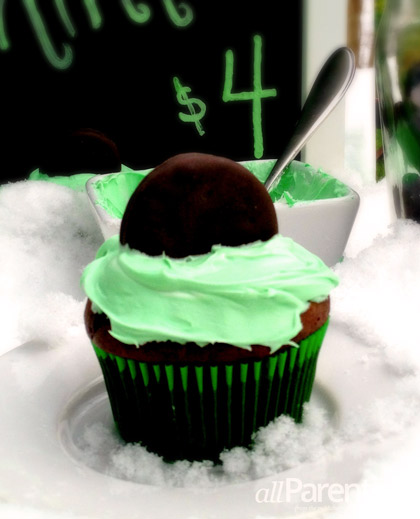 More cupcake recipes
Peppermint mocha cupcake recipe
Stout cupcake recipe
Raspberry lemonade cupcakes