Posted: Feb 07, 2013 5:00 AM
Guess what blessed time of year it is? Girl Scout cookie time! And what better way to celebrate than with a Girl Scout inspired cocktail! Shake up this Thin Mint martini loaded with chocolate and mint flavors for a real treat!
Admit it. You just can't say no to the adorable Girl Scouts who knock on your door selling those delicious nuggets of joy. You should also admit that the Thin Mint cookie is your absolute favorite Girl Scout cookie. Let's extend that love of the Thin Mint cookie into an adult only cocktail. Loaded with delicious chocolate and mint flavors, this martini is sure to impress any Thin Mint cookie lover.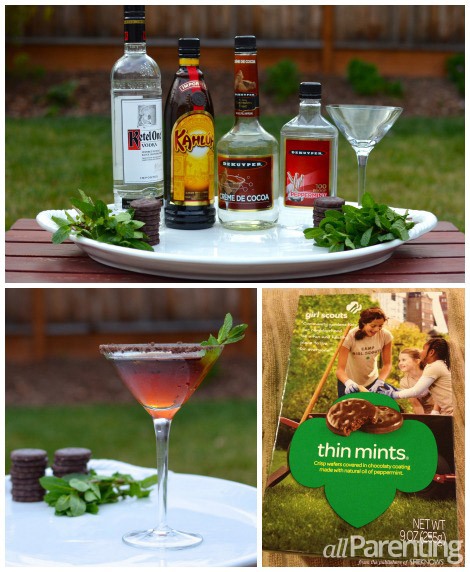 Thin Mint martini
Serves 1
Ingredients:
2 ounces vodka
1 ounce crème de cocoa
1 ounce Kahlúa
1/2 ounce peppermint schnapps
Thin Mint cookies for garnish
Fresh mint for garnish
Directions:
Place the vodka, martini shaker and a martini glass in the freezer for 30 minutes.
Crush 2 Thin Mint cookies and place into a plate in a circular pattern. Rub a moist paper towel along the rim of the martini glass and turn upside down, carefully twisting the glass on the plate of crushed cookie to line the rim.
Fill your martini shaker with ice.
Add the vodka, crème de cocoa, Kahlúa, peppermint schnapps to shaker and shake vigorously until well combined.
Pour into your chilled glass.
Garnish with fresh sprig of mint and enjoy!
Prefer your Thin Mints in cupcake form? We have you covered with this Thin Mints cupcake recipe. >>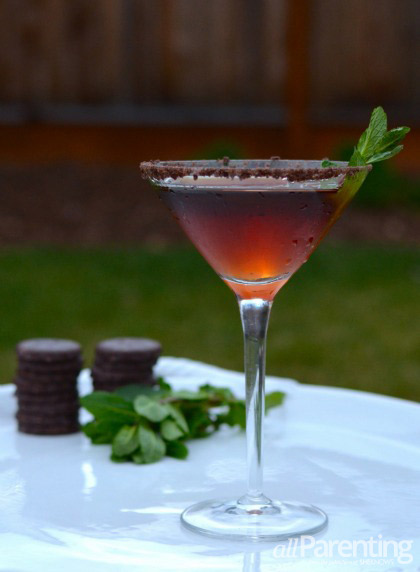 More cocktail recipes
3 Classic vodka cocktail recipes
Abbey cocktail
Candy cane vodka martini