Posted: Mar 17, 2013 10:00 PM
Just between us, there's a way to make brownies even better, and it's with add-ins. This clever Tagalongs recipe marries Girl Scout cookies with peanut butter and chocolate and tops them with a creamy peanut butter frosting that could be eaten off of a spoon. Not that we'd know.
Chocolate and peanut butter were made to go together, and this Tagalongs brownie recipe fits the bill. This dessert recipe is as delicious to eat as it is easy to put together. So there's absolutely no need to resist buying that extra box of Girl Scout cookies! With a few baking staples, you'll be making a tasty treat that's sure to please your chocolate and peanut butter lovers alike!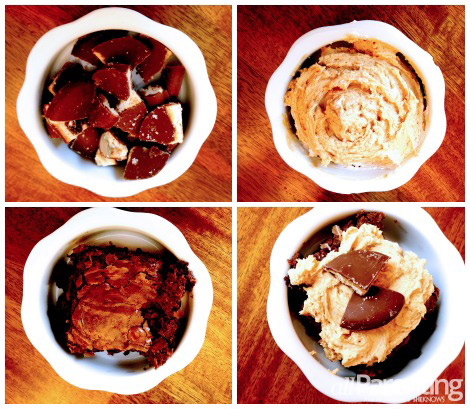 Tagalongs brownie recipe
Serves 16
Ingredients:
1-2 boxes of Tagalongs
1 box of brownie mix
1 cup of creamy peanut butter
Directions:
Mix your brownies to the package directions.
Add 1 cup of peanut butter to your brownie batter, and mix thoroughly.
Prepare your baking pan with non-stick spray and place one layer of Tagalongs across the bottom of the pan.
Pour the brownie batter over the Tagalongs and bake the brownies as directed.
Peanut butter frosting
Ingredients:
1 container of Cool Whip
1/2-1 cup of creamy peanut butter (Start with 1/2 cup of peanut butter and add more as needed to taste.)
1 cup of powdered sugar
Directions:
While your brownies are baking and cooling, mix your Cool Whip, powdered sugar and 1/2 cup of the peanut butter thoroughly with an electric mixer.
Once your frosting is smooth, taste it and add more peanut butter as needed until your frosting has a flavor that you love.
When your brownies have cooled, smooth on a generous layer of frosting.
Then, cut a handful of Tagalongs into quarters to sprinkle along the top.
Tips
If your brownie mix calls for oil, use the same measuring cup for the peanut butter as you did for the oil. Your peanut butter will come out of the cup easily in this way.

Depending on how much Tagalong garnish you'd like to use on your brownies, you may need a second box of Tagalongs.

This recipe makes for a fabulous dessert bar, consider letting your family put their own Tagalongs brownies together.
And last, if you have any peanut butter frosting leftover, it makes for a wonderful dip for treats such as apples, bananas, graham crackers and pretzels.
Prefer a more grown-up version of Tagalongs? Then you'll love this Tipsy Tagalongs boozy milkshake! >>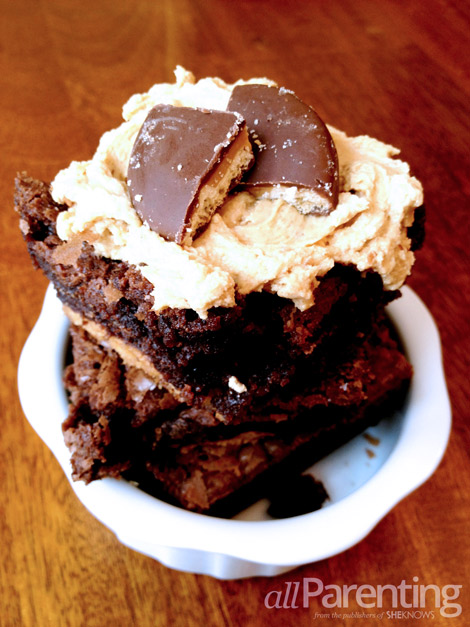 More dessert recipes
Thin mints cupcake recipe
Toffee crunch blondies
Salted caramel mocha cupcakes