Posted: Mar 29, 2013 5:00 AM
Spiral ham is an Easter tradition for my family. But once the egg hunts and chocolate-fortified fun is over, there's always quite a bit of leftover ham. What can you do with it? Transform Easter's leftovers into delicious new dishes, of course!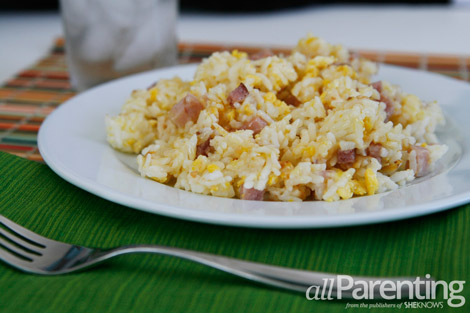 Ham and cheese fried rice
Serves 4
Ingredients:
1 tablespoon olive oil
1 large clove garlic, minced
1 cup dried rice, prepared
Salt and pepper, to taste
1/2 pound ham steak, diced
2 large eggs, beaten lightly
1 cup shredded Cheddar cheese
Directions:
Heat the olive oil in a large skillet. Add the garlic and cook, stirring frequently, for about a minute. Add the cooked rice and stir to incorporate. Add the ham, salt and pepper and stir well.
Move the rice to one side of the skillet, exposing a section of the pan. Pour the eggs into the exposed section and let cook for a minute or so. Stir to incorporate into the rice. Cook for until the eggs are just cooked.
Sprinkle the cheese on top and stir into the rice mixture. Once the cheese is melted, remove from the heat.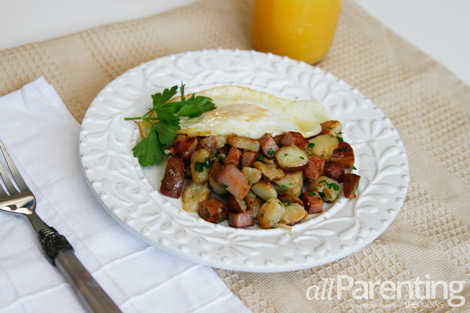 Ham and potato hash
Serves 4
Ingredients:
1 pound small red potatoes, diced into 1/4-inch chunks
1 pound ham steak, diced into 1/4- to 1/2-inch chunks
1/4 teaspoon salt
1 tablespoon butter
1 tablespoon finely minced fresh parsley
Directions:
Bring a pan of water to a boil and boil the potatoes until tender, about 15 minutes.
Melt the butter in a large skillet over medium heat. Add the potatoes, ham and salt. Cook for 5 minutes, stirring occasionally, until the ham is heated through. Stir in the parsley.
If desired, serve with a poached or fried egg.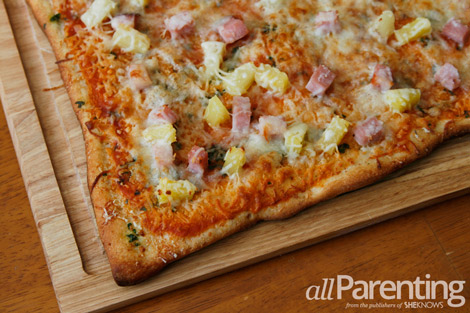 Hawaiian pizza
Serves 4
Ingredients:
1 refrigerated pizza crust
1/2 cup pizza sauce (or more, as desired)
1/2 cup diced leftover ham
1/2 cup diced pineapple
1 teaspoon dried basil
1-1/2 cups shredded mozzarella
Directions:
Pre-bake the pizza crust as instructed on the package.
Once the crust is pre-baked, top with the pizza sauce, ham, pineapple, dried basil and mozzarella. Return to the oven and cook, per pizza crust instructions, until the cheese is melted and the crust is golden.
Cut into slices and serve.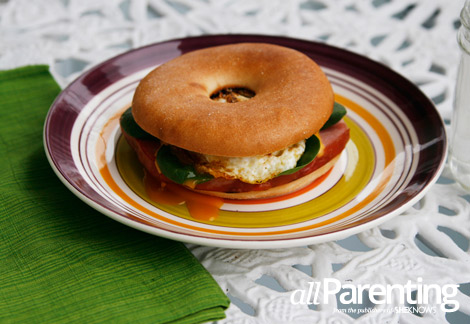 Leftover ham breakfast sandwich
Serves 1
Ingredients:
1 slice ham (to taste)
1 extra large egg
1 thin bagel (or bagel of your choice)
1 slice American cheese
1/4 cup baby spinach
Salt and pepper, to taste
Directions:
In a small skillet, heat the ham slice, flipping once (about 2-3 minutes per side). Meanwhile, cook the egg in a nonstick skillet, as desired (I love it over easy — just cook until opaque, flip and cook for an additional minute and slide out of the skillet).
Toast the bagel. Top with American cheese, ham, baby spinach, egg and season with salt and pepper.
Enjoy!
More recipes
Roasted shrimp with tomatoes and feta cheese
Chicken enchiladas with black beans, corn and red pepper
Spicy bacon, leek and corn soup