Posted: Mar 17, 2013 6:00 PM
Ice cream cake is dessert in its perfect form. This simple, make-ahead Samoas recipe brings together one of the most sought after Girl Scout cookies — and all of its scrumptious salty-sweet flavors — with cool, creamy ice cream. Chocolate, caramel and coconut? Yes, please!
Whether you call them Caramel deLites or Samoas, these Girl Scout cookies are hard to resist. And combining them into an ice cream cake, takes them to a whole new level. Ice cream cakes are surprisingly easy to pull together and are always a big hit with kids and adults. So whether you're entertaining and need a delicious make-ahead treat or you're the guest and would like to bring a fun and unique dessert, this Samoas ice cream cake is the perfect choice!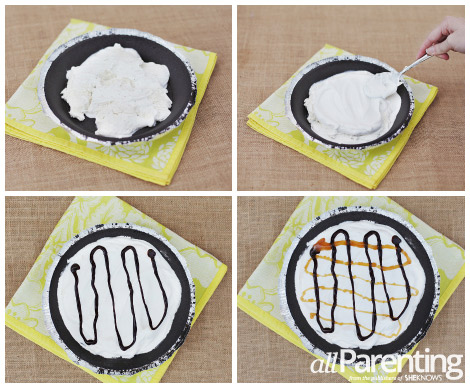 Samoas ice cream cake recipe
Serving size 8
Ingredients:
1-3 boxes of Samoas, divided
Premade chocolate pie crust (this is optional)
Ice cream, softened (caramel, vanilla or chocolate would all work well)
Directions
:
Take your ice cream out of the freezer to soften.
Meanwhile, place your premade crust or a layer of Samoas in the bottom of your pie or cake pan.
Scoop the softened ice cream on top of the crust (using a spatula or pressing a large piece of wax paper onto the ice cream makes this step easy).
Smooth a generous layer of whipped topping over the ice cream.
Drizzle the chocolate and caramel syrups on the whipped topping.
Quarter as many Samoas as you'd like to use as a garnish, and sprinkle your ice cream cake or pie with the small cookie pieces.
Place your ice cream cake or pie (covered) in the freezer for a minimum of 2 hours.
Tips
A 9 x 13-inch rectangular cake pan can be used to make a large ice cream cake and a pie pan can be used to make a smaller version. The recipe above makes a generous-sized ice cream pie. Just double the ice cream and consider an extra box of Samoas for the larger recipe.
Prefer your Samoas in cocktail form? Then you'll love this Sassy Samoas martini>>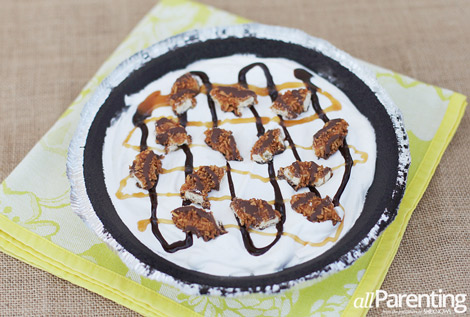 More sweet treats
Thin Mints cupcakes recipe
Tagalongs brownie recipe
Mini chocolate truffle pie recipe