Posted: Mar 15, 2013 12:00 PM
Keep it green this St. Patrick's Day with a martini that is bright with a green glow and loaded with apple flavors! Go green this holiday with a classic green cocktail, The Appletini.
St. Patrick's Day is the perfect excuse to throw a party in the middle of March. You don't have to settle with green beer either. What better way to feel like a lucky Irish for a day and celebrate that pesky leprechaun than with a bright green, full of flavor appletini?
St. Patrick's Day appletini
Serves 1
Ingredients:
2 ounces vodka
1 ounce Midori
1 ounce apple schnapps
1/4 ounce simple syrup
Green sugar to rim martini glass
Granny Smith apple wedge
Directions:
Place the vodka, martini shaker and a martini glass in the freezer for 30 minutes.
Pour green sugar onto a plate in a circular pattern. Rub a moist paper towel along the rim of the martini glass and turn upside down, carefully twisting the glass on the plate of green sugar to line the rim.
Fill your martini shaker with ice.
Add the vodka, Midori, apple schnapps and simple syrup to the shaker and shake vigorously until well combined.
Pour into your chilled martini glass and garnish with a wedge of Granny Smith apple. Enjoy!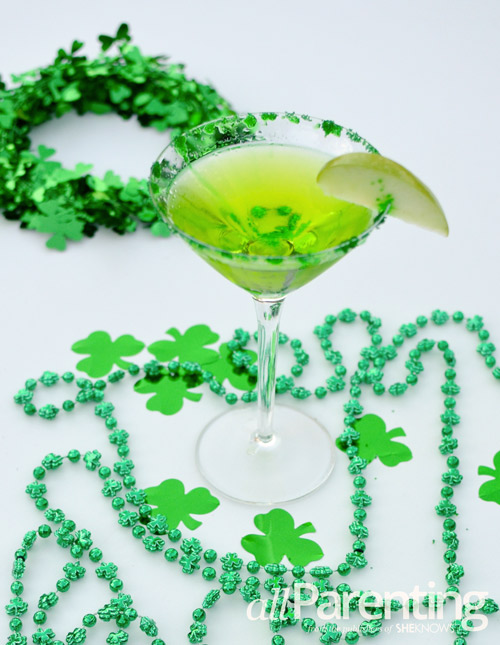 More cocktails to try
Thin Mint martini
3 Classic vodka cocktail recipes
Abbey cocktail