Posted: Mar 08, 2013 11:00 AM
Crisp cookies coated in caramel, sprinkled with toasted coconut and striped with dark chocolaty coating should be enjoyed often. What better way to enjoy those same flavors than with a Girl Scout cookie inspired cocktail? Shake up this Sassy Samoas martini loaded with caramel, chocolate and coconut flavors for a real treat!
Let's face it. You just can't turn down Girl Scout cookies. They are just too delicious. A favorite among them are the Samoas or sometimes called Caramel deLites. Even better are Girl Scout cookie inspired cocktails. Loaded with all of those same yummy flavors, this martini is sure to impress any Samoas cookie lover!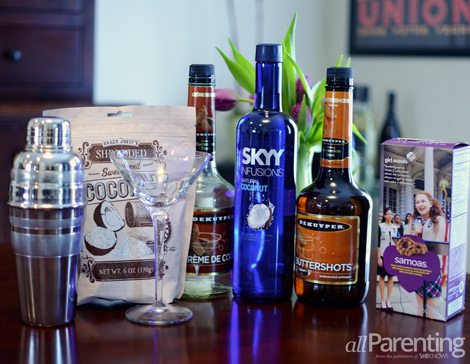 Sassy Samoas martini
Serves 1
Ingredients:
2 ounces coconut vodka
1 ounce butterscotch schnapps
1/2 ounce crème de cocoa
1/2 ounce Kahlúa
Shredded coconut flakes
Samoas cookie for garnish
Directions:
Place the coconut vodka, martini shaker and a martini glass in the freezer for 30 minutes.
Fill your martini shaker with ice.
Add the coconut vodka, butterscotch schnapps, crème de cocoa and Kahlúa to shaker and shake vigorously until well combined.
Pour into your chilled glass.
Garnish with a Samoas Girl Scout cookie!
Prefer your Samoas cookies in dessert form? Check out the Samoas ice cream cake recipe >>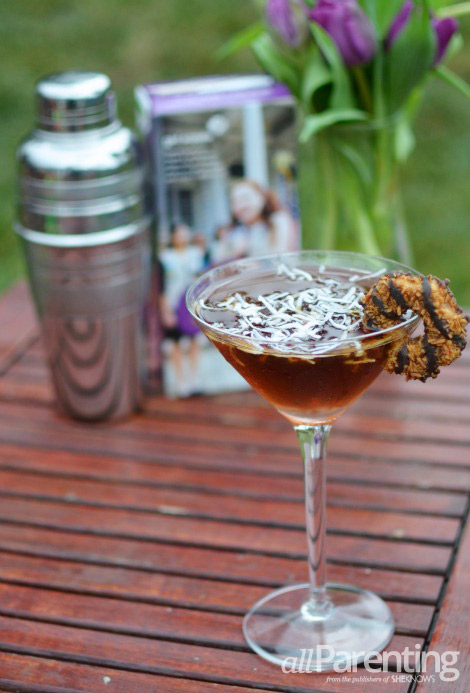 More cocktail recipes
Thin Mint martini
Tipsy Tagalong boozy milkshake
Abbey cocktail