Posted: Feb 22, 2013 8:00 AM
February 22 is National Margarita Day! Raise your glass and toast your friends with a new margarita recipe this year. Which one will you try? We found a few new favorites.
Everyone loves a margarita — and now we have a reason to celebrate! National Margarita Day is Feb. 22, so gather up your friends and pick your favorite recipe. Cheers!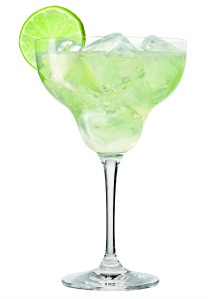 Sauza-rita
Serves 9
Ingredients:
1 can Sauza Blue Silver 100% Agave Tequila
1 bottle light beer
1 can frozen limeade
1 can water
Directions:
Pour the limeade and beer into a pitcher with ice.
Fill the limeade can with Sauza Blue Silver and pour into pitcher.
Add a can of water.
Stir and enjoy!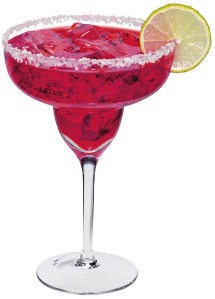 Pomegranate margarita
Ingredients:
5 parts Skinnygirl Margarita
1 tablespoon pomegranate seeds
Directions:
Muddle the pomegranate seeds in a glass.
Add the Skinnygirl Margarita.
Fill the rest of the glass with ice.
Stir until combined.
Enjoy!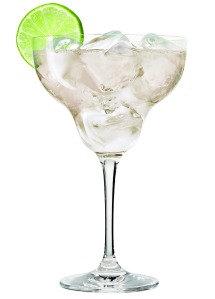 Peach margaritas
Serves 6
Ingredients:
8 parts Sauza Blue Silver 100% Blue Agave Tequila
4 parts DeKuyper Peachtree schnapps
2 parts JDK & Sons O3 Premium Orange Liqueur
6 parts fresh squeezed lime juice
12 parts peach nectar
Ice
Sugar for rim
1 peach for garnish
Directions:
Prepare glasses with sugar rims if desired.
In a pitcher filled with ice, combine the Sauza Blue Silver, DeKuyper Peachtree schnapps, JDK & Sons O3 Premium Orange Liqueur, lime juice and peach nectar.
Stir to combine.
Chill and serve over ice in prepared glasses.
Pineapple lime cilantro margarita
Serves 6
Ingredients:
2 cups pineapple juice
1/8 cup cilantro leaf, minced
1/4 cup fresh lime juice
1/4 cup orange juice
6 parts Sauza Blue 100% Agave Silver Tequila
2 parts orange liqueur
2 cups ice
1 lime and 1 orange for garnish
Directions:
Rim your glasses with salt by rubbing the edge with a lime wedge and dipping into a plate of salt.
In a shaker combine the pineapple juice, cilantro, lime juice, orange juice, tequila, orange liqueur and ice.
Shake until cold.
Serve up or on the rocks. Salud!
More great cocktails
3 Classic vodka cocktails to try
Pomegranate Champagne cocktail recipe
Cranberry martini recipe