Posted: Mar 01, 2013 12:00 PM
It's the most anticipated cookie time of the year. Girls Scout cookie time! And what better way to celebrate than with a Girl Scout inspired cocktail! Shake up this Savannah Smiles martini loaded with zesty lemon flavor for a real treat!
Zesty lemon flavored cookies dusted with powdered sugar are a delicious treat. In cocktail form? Even more delicious! A Savannah Smile Girl Scout cookie inspired martini packed with those zesty lemon flavors is just what you need at the end of a long day!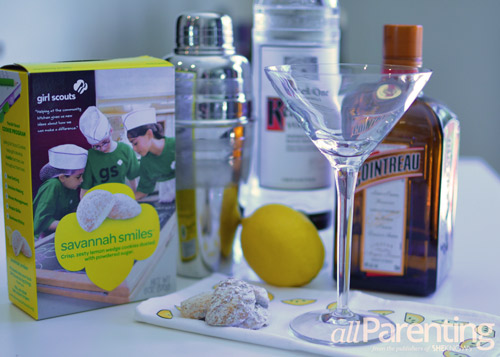 Savannah Smiles lemontini
Serves 1
Ingredients:
2 ounces citron vodka
1 ounce Cointreau
2 ounces fresh lemon juice
1/2 ounce simple syrup
Powdered sugar
Twist of lemon
Directions:
Place the citron vodka, martini shaker and a martini glass in the freezer for 30 minutes.
Pour the powdered sugar onto a plate in a circular pattern. Rub a moist paper towel along the rim of the martini glass and turn upside down, carefully twisting the glass on the plate of powdered sugar to line the rim.
Fill your martini shaker with ice. Add the citron vodka, Cointreau, lemon juice and simple syrup to shaker and shake vigorously until well combined.
Pour into your chilled glass.
Garnish with a twist of lemon and enjoy!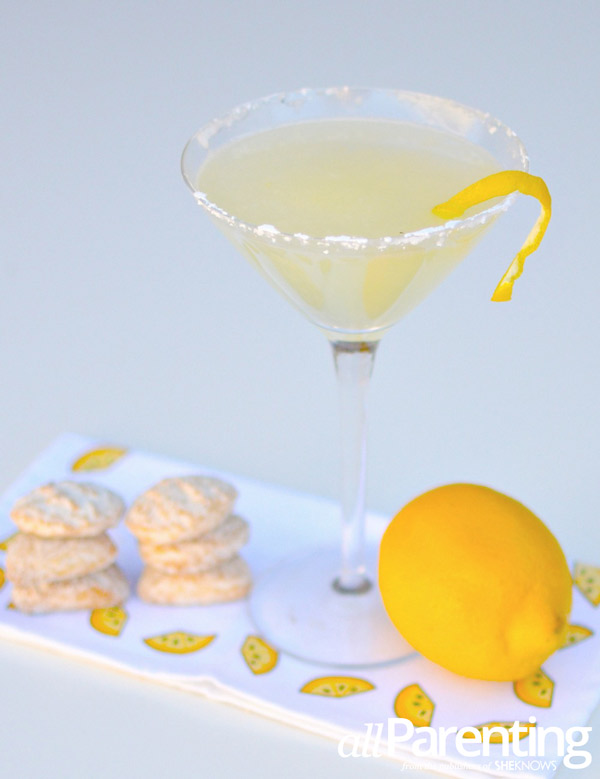 More tasty cocktail recipes
Thin Mint martini
Tipsy Tagalong boozy milkshake
French kiss martini