Posted: Apr 09, 2013 5:00 AM
Start your day off right with a healthy breakfast layered with crunchy granola, Greek yogurt and fresh fruit. Add in a little flax seed meal for extra health and fiber. Perfect to serve for a hosted breakfast or grab-n-go for work!
Let's face it... breakfast is the most important meal of the day, so be sure not to skip it! It fills you up, keeps your blood sugar at normal levels and gives you that much needed boost all moms need in the morning. Alongside that cup of coffee of course!
Greek yogurt is high in protein and ideal for muscle building and filling up. Add in some crunchy granola, fruit for sweetness and ground flax seed meal for extra fiber and you've got yourself a dynamite healthy breakfast full of flavor!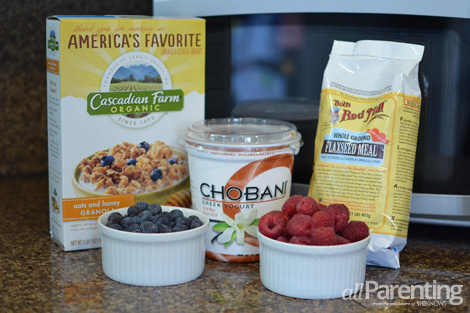 Mason jar breakfast parfait
Serves 1
Ingredients:
1/2 cup plain or vanilla Greek yogurt
1/2 cup granola
1/4 cup blueberries
1/4 cup raspberries
2 tablespoons ground flax seed meal
Directions:
Spoon 1/4 cup of Greek yogurt into the bottom of a Mason jar.
Next pour 1/4 cup of granola over the yogurt followed by a tablespoon of ground flax seed meal.
Next layer with blueberries and raspberries.
Spoon another 1/4 cup Greek yogurt over the fruit.
Top with the rest of the granola, another tablespoon of ground flax seed meal followed by the remaining blueberries and raspberries.
Enjoy!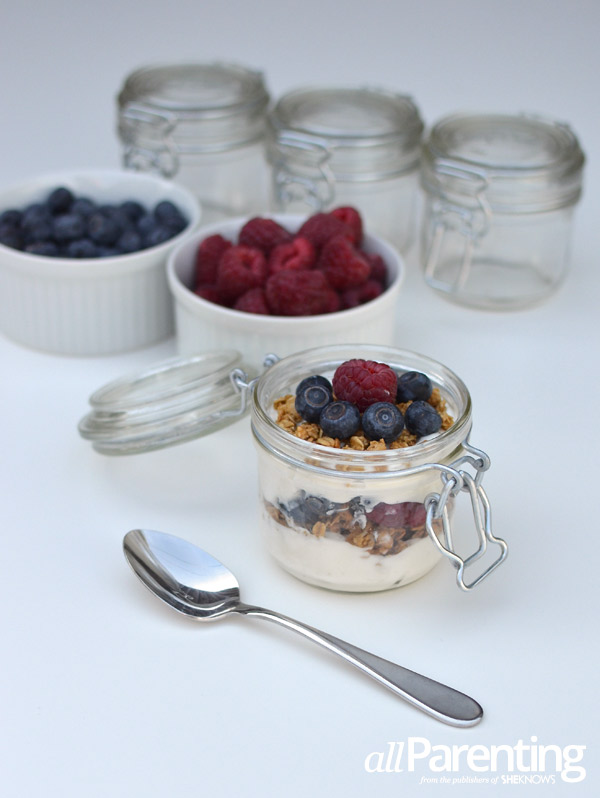 More Mason jar recipes to try
Mason jar layered salads
Mason jar tortilla soup
Mason jar layered bean dip