Posted: Apr 11, 2013 11:00 AM
Every mom deserves a drink on her birthday. From chocolate birthday cake martinis to birthday cake jello shots, check out these six birthday cake cocktail recipes that really take the cake.
Birthday cake jello shots
This birthday cake drink is just as tasty as it is cute, so be sure to make enough of these birthday cake jello shots from www.ericasweettooth.com to go around!
Ingredients:
2/3 cup cream soda
2/3 cup cranberry juice cocktail
1 tablespoon heavy cream
2 envelopes plain gelatin
2/3 cup cake vodka
Few drops of food coloring (optional)
Whipped cream and sprinkles for garnish
Directions:
Spray a silicone mold lightly with non-stick spray and wipe off any excess with a paper towel.
Pour the cream soda, cranberry juice and cream into a medium saucepan.
Sprinkle the gelatin on top and allow to soak for 2 to 3 minutes.
Turn the stove on low heat, stirring constantly until the gelatin is fully dissolved (about 5 minutes).
Remove the saucepan from the heat and stir in the vodka and food coloring.
Pour into molds and chill until set (may take several hours).
Once firm, remove from the mold, top with whipped cream and sprinkles and serve for the best birthday ever!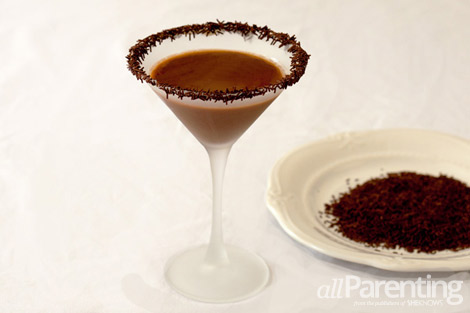 Chocolate cake martini
Chocolate and cake are two things you aren't allowed to say no to on your birthday, so have your cake and drink it too with this chocolate cake martini cocktail recipe you're sure to love any time of the year.
Ingredients:
1-1/2 ounces cake vodka
1-1/2 ounces amaretto
1 ounce half and half
1 tablespoon chocolate syrup (or more to taste)
2 teaspoons vanilla extract
Frosting and sprinkles for garnish (optional)
Directions:
Mix all ingredients except frosting and sprinkles in a cocktail shaker with a handful of ice.
Before pouring into a martini glass, dip the rim into frosting and roll in sprinkles for garnish if you wish. Add in your chocolate cake martini and drink!
Cake batter cocktail
What better way to celebrate your special day than with cocktail recipes that shout happy birthday! Mix, pour and savor this adorable cake batter cocktail from www.loveandflour.com.
Ingredients:
1 ounce amaretto
1-1/2 ounces
1-1/2 ounces crème de cacao
1 ounce heavy cream
Assorted sprinkles
Frosting
Directions:
Coat the rim of your glass with frosting and press the frosted edge into sprinkles and set aside.
Combine the remaining ingredients in a cocktail shaker with ice and shake about 30 seconds.
Strain into a glass and toast to you!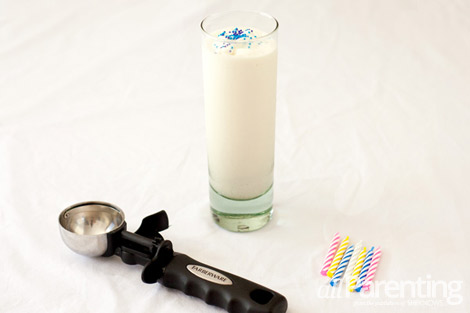 Cake vodka milkshake
Whether you're partying it up or relaxing at home on your birthday, treat yourself to a frosty birthday cake drink that combines the two staples of any birthday bash: cake and ice cream! Adapted from a recipe found at www.keepitsimplefoods.com.
Ingredients:
1/2 ounce cake vodka
3 scoops vanilla ice cram
1/2 ounce Irish cream
1/4 cup of milk to thin (or more to preference)
Sprinkles and whipped cream for garnish
Directions:
Coat the rim of your cocktail glass with a little melted ice cream and dip into sprinkles. Set aside.
In a separate glass, add the ice cream, vodka, Irish cream and milk and stir until well blended. Add more milk as needed to thin to the desired consistency.
Pour into a cocktail glass and serve!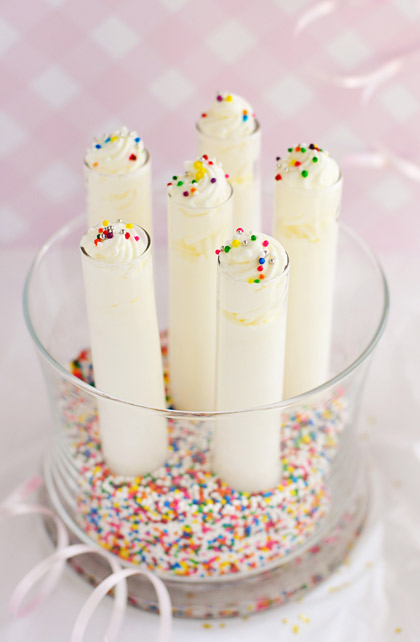 Birthday cake shots
Bottoms up! These boozy birthday cake shots from sweetapolita.com are tiny but powerful and sure to set your birthday off right!
Ingredients:
1 ounce cake vodka
1 teaspoon dry white cake mix
1/2 ounce chocolate liqueur
1/2 ounce half and half
Whipped cream and sprinkles (for topping)
Directions:
Add all ingredients to a cocktail shaker with ice and mix.
Strain into shot glasses.
Top with whipped cream and sprinkles and enjoy!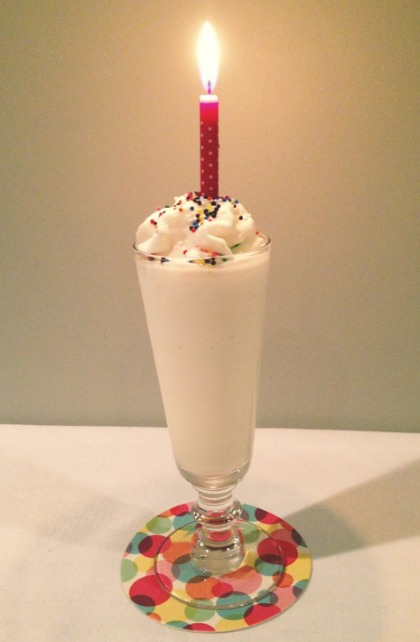 Birthday cake martini
Birthday cake drinks like www.dooleynotedstyle.com's birthday cake martini are the icing on the cake for any celebration.
Ingredients:
1-1/2 ounces cake vodka
1 ounce white chocolate liquor
2 ounces milk
Directions:
Pour all ingredients over ice, shake and pour into a martini glass.
Garnish with whip cream and sprinkles and sip to your big day!
Read more cocktail recipes
Sassy Samoas martini
Downton Abbey cocktail
3 Classic vodka cocktails to try