Posted: May 15, 2013 5:00 AM
Pack some sandwiches and this springtime potato salad with radishes and a light vinaigrette, and head to the park for a summertime picnic.
Picnic fare does not need to be gourmet. In fact, some of the simplest foods taste best when eaten on a blanket spread out under a tree. Put together some sandwiches and serve them alongside a simple potato salad. Traditional mayo-based potato salads show up at summer picnics every year, but why not make something a little lighter? This version pairs tender red-skinned potatoes with spicy radishes and a light thyme vinaigrette.
After lunch, let lie down on the blanket for a mid-afternoon nap or play a game of catch with the kids. A perfect summertime afternoon!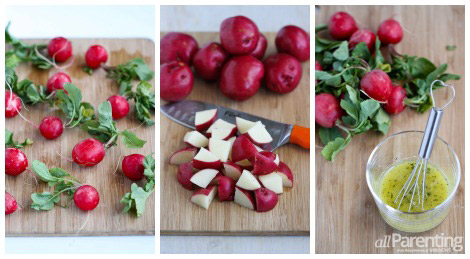 Healthy potato salad with radishes & vinaigrette
Serves 4 to 6
Ingredients:
The dressing:
2 tablespoons fresh lemon juice
2 teaspoons Dijon mustard
1 teaspoon chopped fresh thyme leaves
1/4 teaspoon salt
1/4 teaspoon pepper
1/4 cup extra-virgin olive oil
The salad:
2 pounds red-skinned potatoes, cut into bite-sized pieces
6 medium radishes, thinly sliced
1 green onion, thinly sliced
Salt and pepper, to taste
Directions:
The dressing:
In a small bowl, whisk together the lemon juice, Dijon mustard, fresh thyme, salt and pepper.
Gradually pour in the olive oil, whisking constantly, until the dressing is combined.
The salad:
Place the potatoes in a large saucepan with salted water. Set the saucepan over high heat and bring the water to a boil. Cook until the potatoes are just tender (not falling apart). Drain and rinse with cold water.
Transfer the potatoes to a serving bowl. Add the radishes and green onions.
Add the dressing and toss gently to combine. Season with additional salt and pepper, if desired. Serve.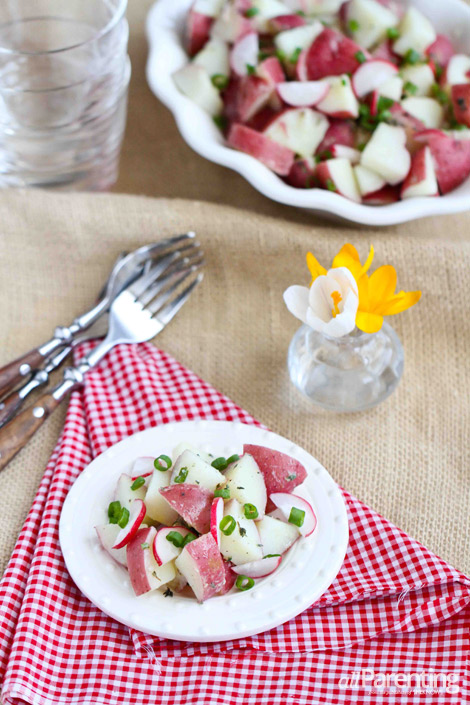 Other recipes ideas for spring
Mother's Day mocktail and cocktail recipes
Quinoa salad with chicken, black beans and chipotle dressing
Best ice creams for National Ice Cream Month