Posted: May 16, 2013 10:00 AM
We know you love cookie dough ice cream, but what about exotic flavors like cardamom? We've scoured the ice cream aisle for the best flavors to indulge in when you're craving a frosty treat.
It's time to get adventurous with ice cream. We've discovered unique flavors that sound weird and taste wonderful. Put that mint chocolate chip aside and give one of these exotic ice cream flavors a try. You won't be sorry.
Mochi ice cream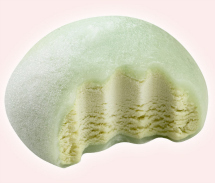 Not a flavor but a style of ice cream, mochi ice cream is ice cream wrapped in sweet, glutinous rice beaten to a thick paste. It's a little like an ice cream sandwich, but bite-sized and chewy. Order Green Tea Mochi Ice Cream online from Bubbie's Ice Cream and Desserts or check out your local Trader Joe's for a variety of flavors if you're lucky enough to live near one.
Cardamom ice cream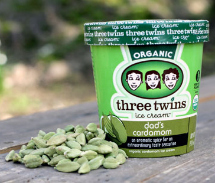 If you've ever had Indian food, you're familiar with cardamom, an herbaceous seed from the ginger family. It has a striking, near-floral flavor. Three Twins Ice Cream's Dad's Cardamom is an organic, silky ice cream that spotlights the unique taste of cardamom. Sweet and silky, it pairs great with spicy foods and doesn't need any toppings to stand out.
Cannoli ice cream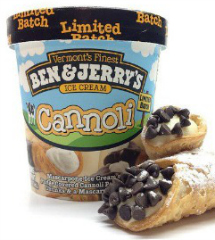 When it comes to Italian desserts, nothing is more iconic than a cannoli. Sweetened cheese, bitter chocolate and a flaky shell make up the delectable pastry. Ben & Jerry's Cannoli ice cream spotlights the creamy taste of the filling. The ice cream contains little bits of shell dipped in chocolate. Catch this limited-edition flavor while it lasts.
Goat cheese ice cream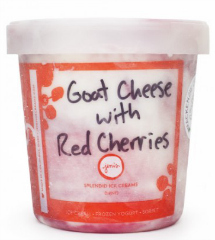 Jeni's Splendid Ice Creams is a company that sets the standard for creative takes on ice cream flavors. Made in small batches with hand-selected ingredients, Jeni's flavors are frozen works of art. Check out the Goat Cheese with Red Cherries for an amazing blend of savory, tangy cheese and sweet, sour cherries. It's a flavor you'll want all year.
Blackberry cabernet sorbet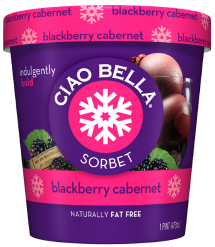 Sorbet isn't technically ice cream, but this rich, dark treat has to be included for the intensity of flavor. Cleanse your palate with this low-fat sorbet or break it out of the cooler on a hot day for the perfect picnic snack. Ciao Bella Blackberry Cabernet Sorbet pairs well with dark chocolate for a decadent treat. Break this one out to impress your sophisticated foodie friends.
Rosewater ice cream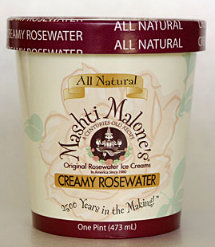 Drawing inspiration from Indian dishes such as gulab jamun, this floral ice cream has a distinct rose flavor. Mashti Malone's Creamy Rosewater Ice Cream isn't an ice cream you'll want several scoops of. Instead it's the perfect distinguished end to a gourmet meal. Serve this sweet and perfumed ice cream in delicate, small bowls for a perfect dinner party dessert.
More dessert ideas
Delicious desserts you'll love
Salted caramel mocha cupcakes
Raspberry lemonade cupcakes