Posted: May 10, 2013 8:00 AM
Grab some pita chips, Parmesan crisps and fresh cut veggies and start dipping away! These three party dips are full of flavor and easy to make in no time!
Everyone appreciates a good party dip. These three dips are also great snacks to have on hand for an after-school snack. The best thing about these party dips is that they can be made ahead of time for easy party prep!
Artichoke and cumin dip is easy to make and unbelievably tasty. Serve with olives, hummus and wedges of pita bread for a great warm weather party dip. Grilled artichokes bottled in oil have fantastic flavor and can be substituted here for the canned artichokes. Want a spicy dip instead? Add a little chili powder in place of the cumin and a handful of basil leaves to the artichokes before blending.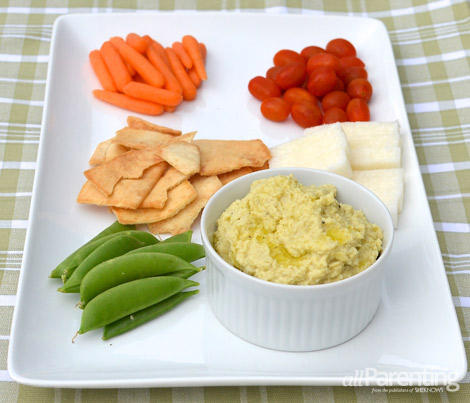 Artichoke and cumin dip
Ingredients:
2 (14 ounce) cans artichoke hearts, drained
2 garlic cloves, peeled
1/2 teaspoon ground cumin
Extra virgin olive oil
Kosher salt and freshly ground pepper
Directions:
Put the artichoke hearts in a food processor with the garlic and ground cumin. Add a generous drizzle of olive oil.
Process to a smooth puree and season with salt and ground pepper to taste.
Spoon the puree into a serving bowl and serve with an extra drizzle of olive oil swirled on the top.
Serve with pita chips, pita bread wedges or veggies. Enjoy!