Posted: May 29, 2013 12:00 PM
Not everyone is a fan of drinking gin. We get it. However, we think this blackberry gin cocktail will change your mind. Using Tanqueray Ten, a floral gin, and fresh blackberries with a touch of lime, it's happiness in a glass. One sip and you'll never look at gin the same.
It's hard to drink gin when vodka comes in so many fun flavors. Especially when you're drinking something as simple as a tonic cocktail, you really want your spirit choice to taste great. And let's be honest, gin doesn't always taste so great.
That being said, we think you will love this version of the classic gin and tonic cocktail. Rated 97 points by the Beverage Tasting Institute, Tanqueray Ten gin has tremendous depth of flavor with fresh botanicals and hints of citrus. The finish is very smooth, but be careful, it's a little strong with almost 48 percent alcohol by volume.
For the tonic portion of the cocktail, use a quality tonic water such as Q Tonic or Fever Tree. Both have natural ingredients and are not filled with high fructose corn syrup. If you want a lower calorie cocktail, pick Q Tonic, which can usually be found in supermarkets and liquor stores.
The really fun part of making this drink is the smashing (or muddling) of the blackberries with fresh squeezed lime juice. The flavors of the fruit play nicely together in the glass with the gin and the finished drink will have a beautiful red-pink color. Garnish with a few blackberries to be enjoyed once your drink is finished and you have yourself a tasty cocktail.
We think you'll enjoy this remake of the classic gin and tonic so much that you'll soon be replacing vodka for gin in some of your other cocktail recipes.
Blackberry smash cocktail
Serves 1
Ingredients:
4 blackberries
1/2 ounce fresh squeezed lime juice
1-1/2 ounces Tanqueray Ten gin
Tonic water
Ice
Directions:
Muddle the blackberries with fresh squeezed lime juice in a cocktail shaker.
Add ice and gin to the cocktail shaker.
Shake vigorously for 30 seconds and strain into a rocks glass filled with ice.
Top with tonic water.
Garnish with 3 blackberries on a skewer.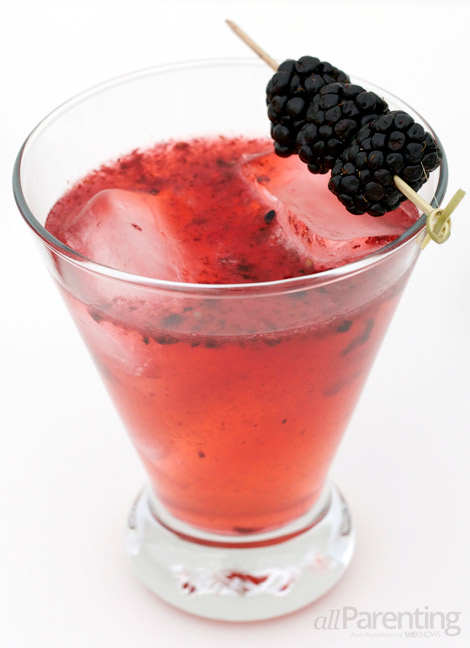 More delicious cocktail recipes
Pink lemonade martini
French kiss martini
Downton Abbey cocktail