Posted: Jun 24, 2013 5:00 AM
When the zucchini start to explode from the garden beds, sometimes an easy sandwich is the best way to use them up. Grilled summer squashes take a starring role in this grilled panini with melted cheese.
Zucchini and summer squash season may not have arrived yet in some areas, but it's best to be prepared when the inevitable bounty of these summer vegetables erupts from backyard gardens and farmers markets. While these versatile vegetables are fantastic on their own, lightly grilled with olive oil, salt and pepper, they easily play the starring role when tucked inside of a crunchy roll and topped with feta cheese and basil pesto.
Once all of the ingredients are layered inside of the rolls, slide the sandwiches into a panini press to achieve that crispy texture, complete with melted cheese oozing out the sides. If you don't have a panini press, use a skillet, preferably cast-iron, and place a brick (covered with foil, please) on top of the sandwiches to achieve the same effect.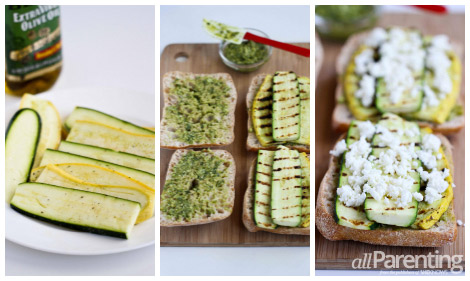 Grilled summer vegetable panini
Serves 4
Ingredients:
1 medium zucchini
1 medium yellow squash
1 tablespoon olive oil
1/2 teaspoon salt
1/2 teaspoon ground pepper
4 ciabatta rolls, cut in half horizontally
1/2 cup store-bought basil pesto
1/4 cup crumbled feta cheese
Directions:
Preheat grill or grill pan to medium heat.
Cut the zucchini and yellow squash in half crosswise, and then cut each into 1/4-inch lengthwise slices.
In a large bowl, toss the zucchini, yellow squash and red bell pepper with the olive oil, salt and pepper.
Place the vegetables on the grill and cook until tender, about 2 minutes per side.
Preheat a panini press.
Spread 1 tablespoon on each sandwich half. Divide the zucchini and yellow squash evenly between the 4 rolls. Top with the feta cheese, and close the sandwiches.
Place the sandwiches on the panini press (this may need to be done in two batches).
Grill until the bread is toasted and the cheese is melted. Cut the sandwiches in half and serve.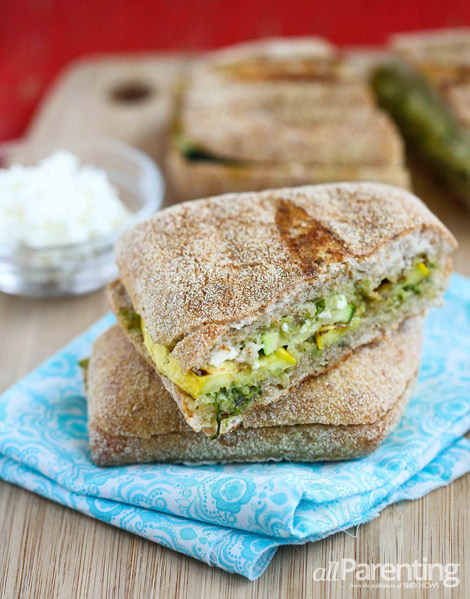 Other sandwich recipes
Spicy shrimp pita sandwich with yogurt dressing
Grilled cheese sandwiches with sun-dried tomato pesto
Mini Brie, steak and arugula sandwiches