Posted: Jun 19, 2013 5:00 AM
Lasagna is always a crowd-pleasing dish. Change up this classic recipe by layering tender lasagna noodles with chicken, spinach and tomato sauce. Plus, there's a healthy twist that will surprise you.
Lasagna has so many things going for it. Not only can it feed a crowd with barely batting a tomato-coated eyelash, but it can also be made ahead, frozen or reheated. Even without doing a proper survey, it seems reasonable to state that it appeals to a large number of taste buds. While the flavors, whether inspired by vegetarian or meat lovers' palates, are often irresistible, many people may be concerned about the calorie count. The "unhealthy" reputation can primarily be blamed on the creamy bechamel sauce and handfuls of cheese.
In this recipe, the bechamel sauce is replaced by pureed low-fat cottage cheese. Any creaminess that is lost is made up for in the flavor department, thanks to sliced basil, a sprinkle of ground nutmeg, spinach and tender pieces of a rotisserie chicken. No-bake lasagna noodles are used for convenience and ease, but regular or whole wheat lasagna noodles may be substituted. Just be sure to cook them first.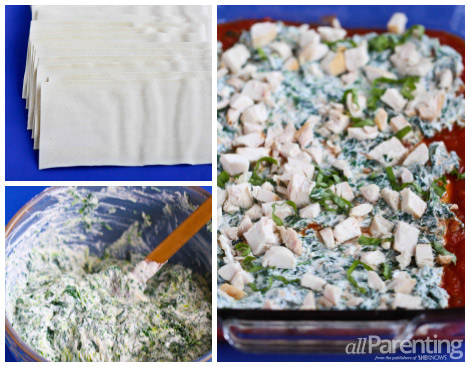 Chicken and spinach lasagna
Serves 10
Ingredients:
1 (9 ounce) package no-cook lasagna noodles
1 package frozen chopped spinach, defrosted
16 ounces low-fat cottage cheese
1/2 teaspoon salt
1/2 teaspoon ground pepper
1/2 teaspoon grated nutmeg
5 cups marinara sauce (your favorite kind)
6 cups chopped cooked chicken (from 1 to 2 rotisserie chickens)
8 basil leaves, thinly sliced
1 cup grated Parmesan cheese
Directions:
Preheat the oven to 350 degrees F.
Prepare lasagna noodles in hot water for 3 to 5 minutes, until pliable but not soft. Place in a single layer on kitchen towels until ready to use.
Place the defrosted spinach into a colander or sieve. With your hands, press down on the spinach to release as much water as possible. Discard the water and set aside the spinach.
Place the cottage cheese into a blender and puree until smooth. Transfer to a bowl, and add the spinach, salt, pepper and nutmeg. Stir until well combined.
Spread 1 cup of the marinara sauce in the bottom of a 9 x 13-inch baking dish.
Place a few lasagna noodles in a single layer over the sauce. The noodles do not need to be overlapping, as the no-bake variety will expand slightly while baking.
Spread 1/3 of the cottage cheese mixture over the noodles. Top with 1/3 of the sliced basil, an additional 1 cup of marinara sauce and 1/4 of the Parmesan cheese.
Repeat these layers 2 more times, starting with the lasagna noodles. End with an additional layer of lasagna noodles and the remaining marinara sauce and Parmesan cheese.
Cover with foil and cook until the lasagna is bubbling, 55 to 60 minutes. Remove the foil and bake for an additional 10 minutes, or until the cheese on top is melted and just beginning to brown.
Let the lasagna rest for 10 minutes, cut into squares and serve.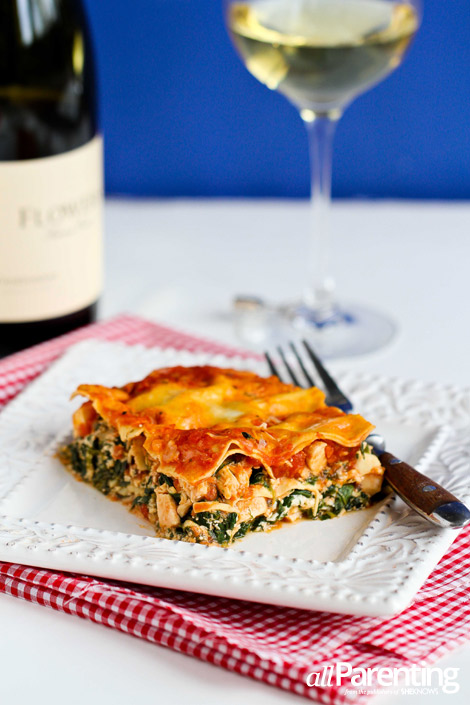 Other pasta dishes
Pasta primavera with asparagus and spring peas
Chinese beef and bok choy noodles
Garlic lemon prawns and summer squash capellini