Posted: May 01, 2013 12:00 PM
Grab your big floppy hat, your best southern dress and get ready for the Kentucky Derby! Whether you are hosting a Derby party or not, it's fun to sip on the classic Derby cocktail, the famous mint julep, while watching the famous horse race!
The mint julep is a classic whiskey cocktail that has been promoted by Churchill Downs in association with the Kentucky Derby since 1938. Each year almost 120,000 juleps are served there over the two-day period of the Kentucky Derby. A mint julep is traditionally made with four ingredients: mint leaf, bourbon, sugar and water. Traditionally, spearmint is the mint of choice used in Southern states, and in Kentucky in particular.
Traditionally, mint juleps were served in silver or pewter cups, and held only by the bottom and top edges of the cup. This allows frost to form on the outside of the cup. Today, mint juleps are most commonly served in a tall old-fashioned glass or highball glass with a straw, but why not try a Mason jar too!
Derby Day mint julep
Serves 1
Ingredients:
4-6 fresh mint leaves
3 ounces Bourbon whiskey
1/2 ounce simple syrup
Directions:
Using a muddler, crush mint, syrup and Bourbon in an old-fashioned glass, highball glass or Mason jar. A muddler is a bartender's tool, used like a pestle to mash, or muddle, fruits, herbs and/or spices in the bottom of a glass to release their flavor.
Fill glass to the top with crushed ice.
Serve with a sprig of mint and a straw if desired. Enjoy!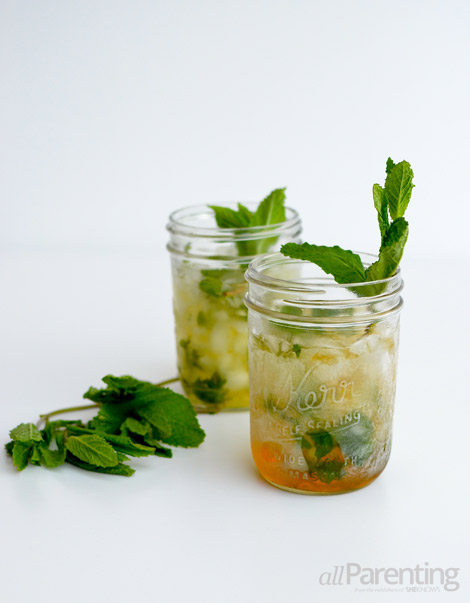 More classic cocktails to try
3 Classic vodka cocktails
3 Classic rum cocktails
Perfect Manhattan