Posted: Jun 26, 2013 12:00 PM
Longing for those warm summer days? Why not gear up and get ready for the season with a sweet mango martini. One sip and you will be taken away to the relaxation of a warm, sunny tropical island.
Nothing is more delicious on a warm summer evening than a mango martini. What's even better? It's fabulous to sip on its own but also pairs great with food! Mango cocktails pair well with both Indian and Thai food. The spicy, lingering burn of spices is counteracted by the soothing mango puree.
A mango martini is also the perfect drink to serve at a summer barbecue or even in the morning for a summer brunch since it's a close relative of the mimosa and screwdriver! Making homemade mango puree is easy and adds extra freshness to the drink!
How to make mango puree
*If making more than one martini, double, triple or quadruple the recipe depending on how many you are making.
Ingredients:
1/2 cup fresh, ripe mango; chopped
1/4 teaspoon fresh lime juice
1 teaspoon simple syrup
Dash of water
Directions:
Add all ingredients to a small blender or food processor.
Puree until smooth and creamy, adding water as needed.
Set aside.
Mango martini
Serves 1
Ingredients:
2 ounces vodka
4 ounces pureed mango
Wedge of fresh mango
Directions:
Place the vodka, martini shaker and a martini glass in the freezer for 30 minutes.
Fill your martini shaker with ice. Add the vodka and mango puree to shaker and shake vigorously until well combined.
Strain into your chilled, prepared glass.
Garnish with a wedge of mango and enjoy!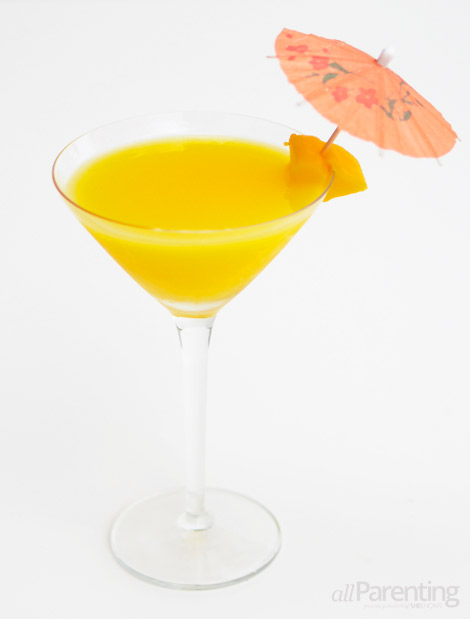 More martini recipes to try
Classic dirty martini
Flamingo martini cocktail
Chocolate kiss martini