Posted: May 08, 2013 12:00 PM
I admit it — I'm a vegan and I eat (and occasionally feed my young children) Oreos, potato chips, french fries and dark chocolate chips. Am I cheating? Not technically.
Contributed by Kaitlin Jones
Most non-vegans wouldn't know that such common treats are vegan. A common misconception about vegans — those of us that don't eat or use animal products — is that we are all ultra-healthy eaters, making us weak and scrawny. In fact, even vegans can be unhealthy and overweight. As a vegan, being healthy still depends on the food you do and don't eat, how much you eat and whether you exercise.
To indulge in vegan junk — or not?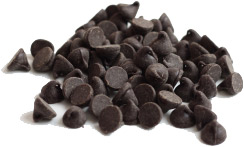 It is definitely possible to indulge. My two oldest children — 2 and 3 years old — love dark chocolate (especially chocolate chips during potty training) and they love special vegan doughnuts I make from scratch. We also enjoy coconut, almond and soy ice cream, and vegan marshmallows. I often justify these treats for my family and myself by thinking, "It's OK to give them treats because they eat so much healthy stuff — you don't want them to hate being vegan, do you?"
To stay healthy, though, there has to be a limit, and the treats need to remain just that — a treat. If you indulge too often, you can miss a lot of important vitamins and minerals, and undermine the health benefits of a vegan diet. Make sure to study up and get the right vitamins and minerals from foods that are as natural as possible, which will give you more energy and help you be healthier in general.
Striking a balance?
Here are some tips to help give your body — and mind — a sufficient balance of healthy vegan foods along with some vegan treats.
Focus more on what you will eat, than on what you won't eat

As a vegan, it's easy to look for food that simply omits animal products, and that's an easy way to end up with a grocery bag full of junk food. Instead, focus on the fresh foods you are choosing to eat and fill up on those. Don't worry — the vegan junk food will have a way of finding you on its own. No need to look for it!

Learn new recipes

At first, I bought everything labeled vegan that I saw at the health food store. I would get all the premade veggie burgers and frozen "no cheese" enchiladas. It was so easy and tasted good. Over the last year, however, my husband and I started cooking more from scratch and we have so much fun! We like the food much better and we know what goes into it.

Eat a good breakfast

If you can start the day with a smoothie with tons of greens, vegan protein powder (Amazing Grass Meal or Sunwarrior Protein Powder are the best I have found) and lots of fruit, you will know for the rest of the day that at least you got a really healthy breakfast full of vitamins and minerals. Another option is a tofu, quinoa and veggie scramble with carrots, mushrooms and bell peppers (see recipe below). Both options give you a lot of veggies for breakfast.

Find a good sugar substitute

A sneaky thing that makers of vegan and health foods have done is call sugar by different names when it is basically the same thing. When making your own vegan treats, choose a substitute like stevia to keep the calories low while still satisfying your sweet tooth.

Find a good oil

Our family uses coconut oil. At first, we always bought the vegan margarines made with all kinds of oils. They basically taste like butter and you can make cookies and cakes that taste authentic. But according to a new analysis funded by the National Institutes of Health, margarine is considered worse on your heart than butter because of the trans-fatty acids. So instead of cooking with margarine, we use the more natural vegan option of coconut oil. Extra virgin olive oil is another good option.
Being vegan doesn't have to mean you — or your children — only eat fruits, vegetables and nuts. If you mix it up with an occasional vegan "junk food" treat, along with new recipes and healthy oils and sweeteners, you'll make it much easier to follow this healthy and humane diet without missing any of the vitamins and minerals or comfort we all need.
Quinoa breakfast scramble
Ingredients:
1 cup organic quinoa (dry)

2 cups water

1 tablespoon coconut oil, or olive oil

1/4 red bell pepper

1 carrot

1 small onion

1/4 cup chopped cilantro or basil (whichever you prefer)

2 tablespoons tamari or soy sauce

1 clove garlic
1/2 block tofu or equal amount of tempeh

1/4 cup Daiya vegan cheese or any brand you like

Salt and pepper
Directions for quinoa:
Rinse quinoa and add water.
Prepare in saucepan with lid.
Bring to a boil and then reduce heat to simmer.
Cook for 15 minutes with the lid on.
Turn off the heat and stir the quinoa, and then let it sit with the lid for another 5 minutes.
Directions for making scramble:
While quinoa cooks, you can prepare and sauté the tofu and veggies.
Start with coconut oil and crumble the tofu or tempeh and stir-fry for 3-4 minutes.
Chop up the bell pepper, onion, cilantro and carrot very fine. You can blend the carrot and onion if you want.
Stir-fry all the chopped veggies and garlic in with the tofu for another 2-3 minutes. Add the tamari or soy sauce to the cooked quinoa and stir.
Add the quinoa to the stir-fried tofu and veggies and add the vegan cheese.
Cook until the cheese has melted.
Salt and pepper to taste.
Serve with fresh salsa and avocado. You can put in a little fresh jalapeno if you like spice.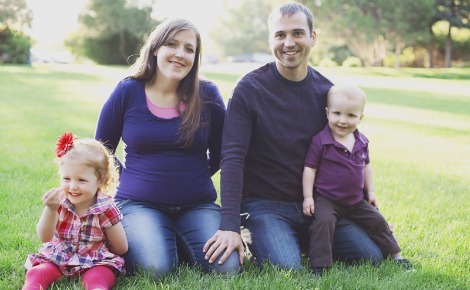 Kaitlin Jones is president/CEO of Living Whole Foods, a vegan and a mother of three children under 4.