Posted: Jul 02, 2013 5:00 AM
Cool, tangy and refreshing, Key lime pie is summer's gift to entertaining. A Key lime pie recipe can be tricky to follow, but it doesn't have to be. Easy Key lime pie doesn't last long, but it is simple to make and the perfect end to any summer meal!
Summer days beg for breezy, no fuss cooking and this no-bake Key lime pie fits the bill. Its delectable blend of tangy and creamy filling makes it light and refreshing. This pie tastes like summer! And the fact that it takes mere minutes to pull together? That makes it a win in everyone's (cook!)book. This Key lime pie needs to be refrigerated for at least four hours, so plan ahead the day you want to serve it or consider making it ahead of time — it keeps perfectly in the fridge, freeing you to enjoy your summer days and your guests!
No-bake Key lime pie
Serving size 8
Ingredients:
1 premade graham cracker pie crust
1 cup heavy cream
1 (14 ounce) can sweetened condensed milk
1 (12 ounce) can frozen limeade concentrate, not thawed
Lime zest
Directions:
Blend the heavy cream, condensed milk and frozen limeade concentrate until the mixture is thoroughly mixed and fluffy. Soft peaks may form.
Pour the filling into the pie crust, smooth the top and refrigerate the pie for at least 4 hours.
Consider topping the pie with whipped cream and lime zest before serving.
One more thought
This no-bake pie is an entertaining menu dream! For a unique touch, consider serving it in individual Mason jars. The four, eight and 16 ounce sizes work perfectly! If you'd like, top your Key lime goodness with graham cracker crumbs, whipped cream and lime zest for sweet and lovely — but no fuss — desserts!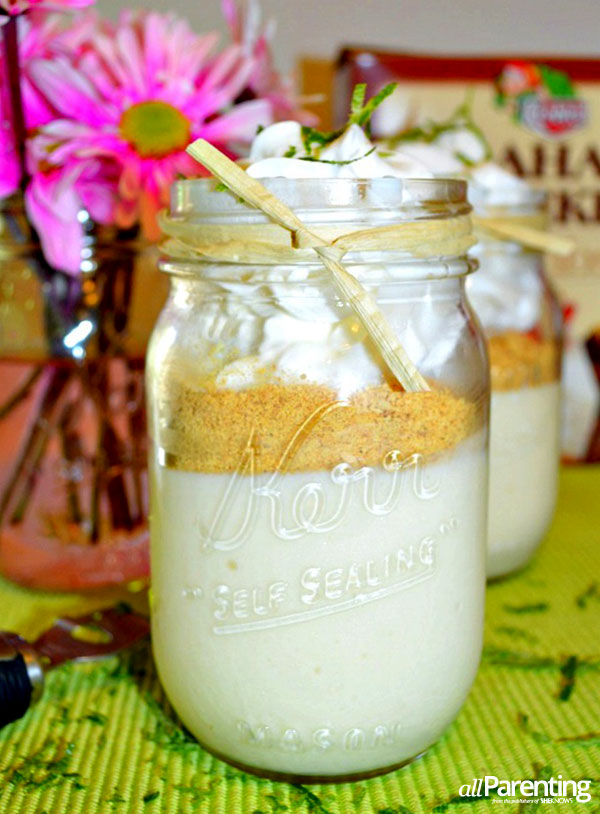 More sweet summer treats
Fresh strawberry banana pops
Ice cream sandwich recipes
Pink lemonade martini