Posted: Jul 01, 2013 5:00 AM
These shrimp and tomato kebabs take only minutes to grill. Thread the spice-rubbed shrimp and cherry tomatoes on skewers for a warm weather-inspired appetizer or entree.
Easy summertime living only happens when you have a host of easy summertime recipes at your fingertips. It doesn't get much simpler than these shrimp and tomato kebabs. The shrimp are tossed with a little olive oil and a spice mixture that balances the sweetness of the tomatoes perfectly. Once the shrimp and tomatoes are threaded onto the skewers, it takes about four minutes to cook the kebabs on a hot grill.
If you are using wooden skewers, be sure to soak them in warm water for 30 minutes prior to assembling the kebabs. This will stop the skewers from catching fire on the grill.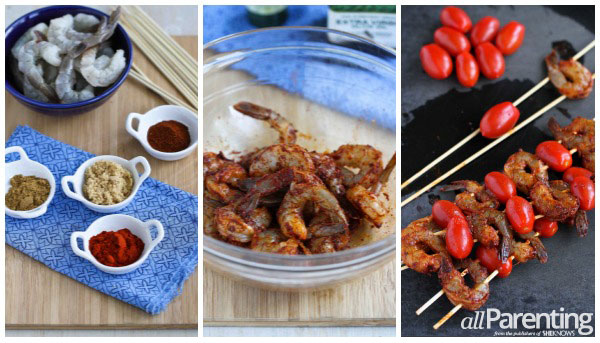 Spicy shrimp & tomato kebabs
Serves 4 as appetizer
Ingredients:
2 teaspoons smoked paprika
1 teaspoon chili powder
1 teaspoon brown sugar
1/2 teaspoon salt
1/4 teaspoon ground cumin
1/2 pound large shrimp, peeled and tails left intact
1 teaspoon olive oil
16 grape or cherry tomatoes
1 tablespoon minced cilantro
Directions:
If using wooden skewers, soak the skewers in warm water for 30 minutes prior to use. Use about 8 skewers (2 per kebab).
Preheat the grill to medium-high heat.
In a medium bowl, whisk together the smoked paprika, chili powder, brown sugar, salt and cumin.
In a separate bowl, toss the shrimp in olive oil. Transfer the shrimp to the bowl with the spice mixture and toss to coat the shrimp.
Thread the shrimp on the skewers, alternating with the tomatoes.
Lay the kebabs on the grill and cook until the shrimp are just cooked through, 1-1/2 to 2 minutes per side. Sprinkle with the minced cilantro. Serve.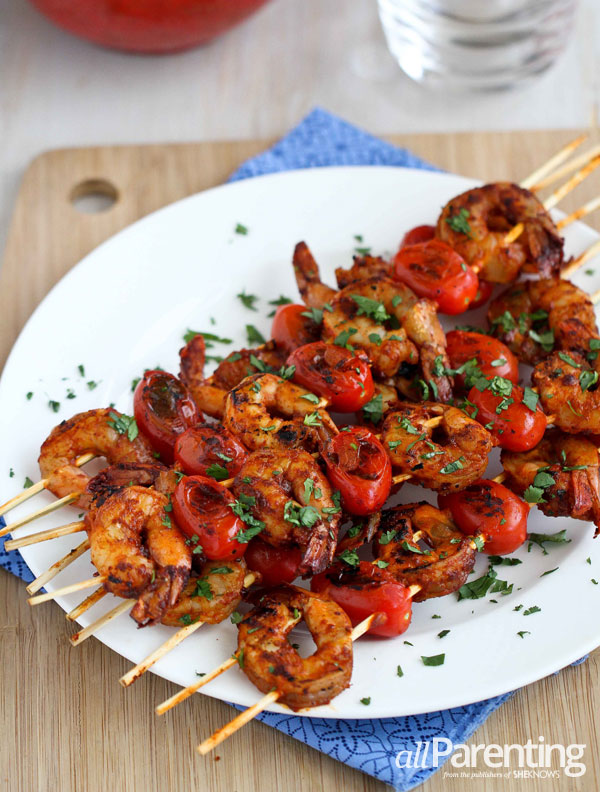 Other grilling recipes
Grilled chicken with rhubarb chutney
Salmon kebobs with quinoa and grapefruit salad
Orange mango grilled pork chops