Posted: Jun 28, 2013 5:00 AM
Low-carb recipes are a must-have for fit, busy moms! We've gathered 30 simple to make and delicious to eat meals for your go-to low-carb food list! There's one easy meal for each day of July to make your lunch prep as easy and as healthy as can be!
Moms are so very busy taking care of everything — and everyone — around them, that they sometimes forget to eat, much less plan a nutritious meal for themselves! We dare you to make this month different. Every single day in July, take a midday break on us with one of our 30 low-carb recipes. Each one is simple and delicious. If we could, we'd make and serve these meals for you. Don't worry — we won't show up at your home, but we will make this commitment with you: Here's to taking care of each and every one of us, one scrumptious and healthy meal at a time!
Comfort food
Childhood favorites lightened up become guilt-free and truly filling lunches!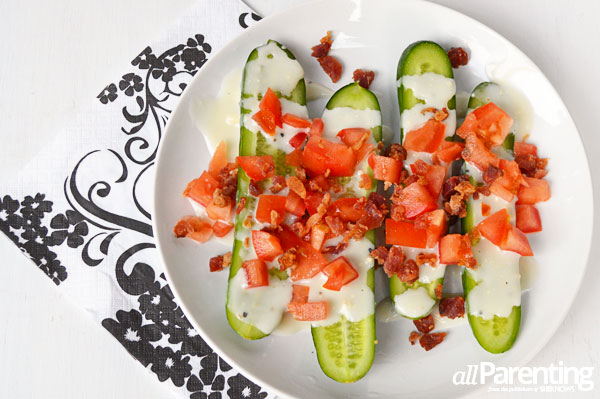 BLT — 1 cucumber sliced in half lengthwise, topped with a drizzle of ranch dressing, chopped tomatoes and 1 tablespoon bacon bits
Tuna salad — 1 (6 ounce) can tuna, 1 tablespoon olive oil, 1/4 cup each chopped celery and onion and a handful of sliced red grapes
Chicken salad — 1 cup chicken breast cooked and cubed or shredded, 1 tablespoon olive or flaxseed oil, 1/4 cup chopped celery and 1 tablespoon Craisins
Egg salad — 2 chopped hard-boiled eggs, 1/2 tablespoon olive oil-based mayonnaise and salt and pepper to taste
Shrimp salad — 1 cup frozen or fresh cooked baby shrimp pan warmed in 1 tablespoon olive oil, minced garlic and a dash of salt
Pre-made and served cold
Make ahead meals are time savers and healthy eating's best kept secrets. Your lunch is waiting for you — grab this, not that!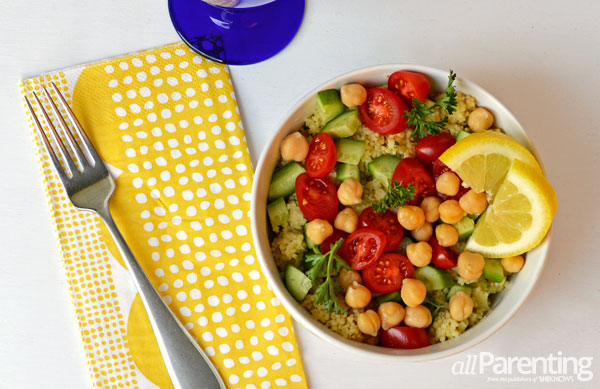 Couscous and chickpeas — 1 cup garlic flavored couscous, 1/2 cup garbanzo beans rinsed and drained, 1 tablespoon olive oil, 1 tablespoon red wine vinegar, chopped cucumbers and tomatoes, a squeeze of lemon and a sprinkling of fresh or dried parsley
Couscous and bell peppers — 1 cup whole wheat couscous, 1/2 cup black beans rinsed and drained, chopped red, green and yellow bell peppers, 1/4 cup corn, a squeeze of lime juice, a sprinkling of cilantro and salt, pepper and salsa to taste
Quinoa, pine nuts and lime — 1 cup cooked quinoa, 1 sliced chicken breast or diced tofu, 2 tablespoons each pine nuts and lime juice, 1 tablespoon olive oil and a dash of salt
Quinoa, shrimp and lemon — 1 cup cooked quinoa, 1 cup shrimp cooked in 1 tablespoon olive oil and minced garlic, topped with a squeeze of lemon and a dash of salt
Salad
Fresh, creative ingredients make these salads perfect lunch choices every single time!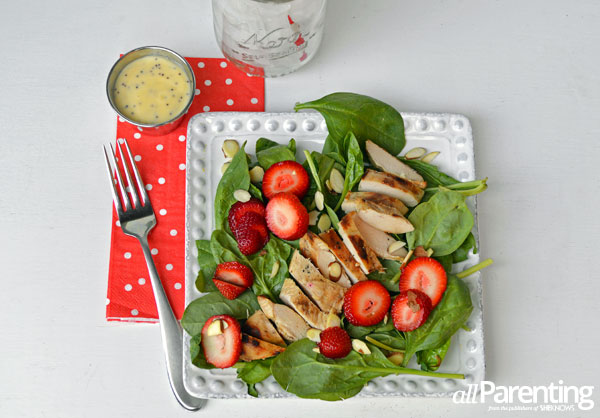 Spinach and strawberry salad — 1/2 cup chopped strawberries, 1 sliced chicken breast, a bowl full of spinach, 1 tablespoon poppy seed dressing
Citrus chicken salad — 1 sliced chicken breast, 1/4 sliced avocado, 1/2 cubed grapefruit, a bowl full of spinach, 1 tablespoon olive oil, 1 tablespoon lime juice and a dash of salt
Chopped salad — A bowl full of lettuce, diced cucumbers and tomatoes, 1 chopped hard-boiled egg, 1 tablespoon ranch dressing and a sprinkling of bacon bits and shredded cheese
Mediterranean salad — A bowl full of mixed greens, chopped cucumbers and tomatoes, 1/4 cup crumbled feta cheese, 1 tablespoon each olive oil and red wine vinegar and a squeeze of lemon
Greek salad — A bowl full of lettuce, 1 sliced chicken breast,  2 tablespoons crumbled feta, 1 tablespoon each sliced Kalamata olives, olive oil and balsamic vinegar, salt and pepper to taste
Caprese salad — A bowl full of spinach, chopped tomatoes, 1/3 cup sliced fresh mozzarella, sliced fresh basil, 1 tablespoon each olive oil and balsamic vinegar, salt and pepper to taste
Chicken and goat cheese salad — A bowl full of mixed greens, 1 sliced chicken breast, 2 tablespoons each crumbled goat cheese, Craisins and sliced almonds, 1 tablespoon olive or flaxseed oil and salt and pepper to taste