Posted: Jul 24, 2013 5:00 AM
Who needs the added heat of your oven or grill when it's this hot outside? Cool down with these no-cook meal ideas.

Ceviche
Ceviche just got a whole lot easier with the simple step of purchasing pre-cooked shrimp from the seafood counter at your local grocery. Add 1/2 cup each of lemon and lime juice along with a diced serrano chile (2 if you like it super spicy) and 1/2 cup red onion and then marinate for an hour.
After the hour, add quartered cherry tomatoes, diced avocado and roughly chopped cilantro along with a splash of olive oil and salt and sugar to taste. Serve with chips or atop a crunchy corn tortilla as a light bite.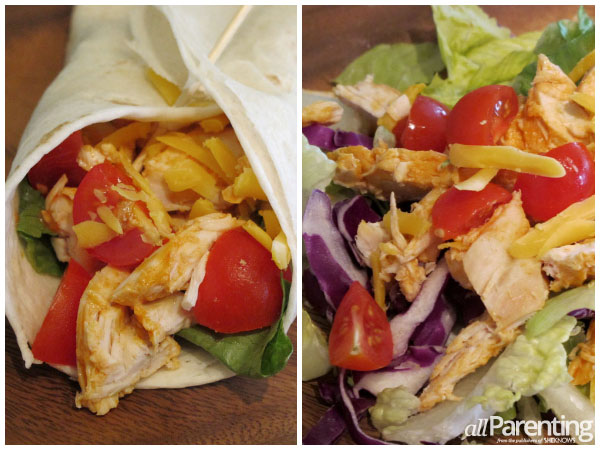 Buffalo chicken
One of my favorite no-cook shortcuts is using a store-bought rotisserie chicken to create a simple no-cook meal. I'm not a huge fan of cooking chicken, so I've learned to make about 101 different easy recipes using a rotisserie chicken. One of my family's favorites is Buffalo chicken. Simply shred the desired amount of chicken, toss with hot sauce (I use Frank's Red Hot Buffalo for wings), and serve in a flour tortilla with shredded cheddar and chopped tomatoes. For a little variety, you can also add julienned celery and/or carrots or serve over a bed of greens. To cool it down, add ranch or blue cheese dressing.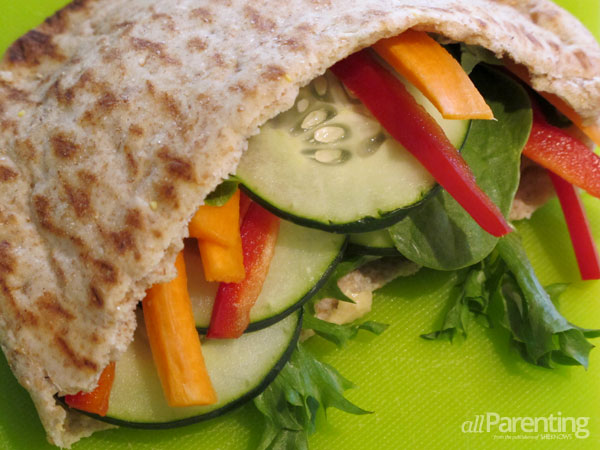 Hummus pita pockets
I'm such a sucker for hummus that I'll eat a leather boot if it has the creamy spread on it. But I prefer to eat it with crunchy veggies like bell peppers, carrots and cucumbers. For a heartier meal, line the inside of a pita pocket with hummus (if I don't have time to make a batch myself, I buy the roasted garlic store-bought variety), add some spring greens, thinly sliced cucumbers and carrot and bell pepper sticks. You can make this vegetarian meal a bit more Grecian-inspired by adding Kalamata olives and feta cheese crumbles.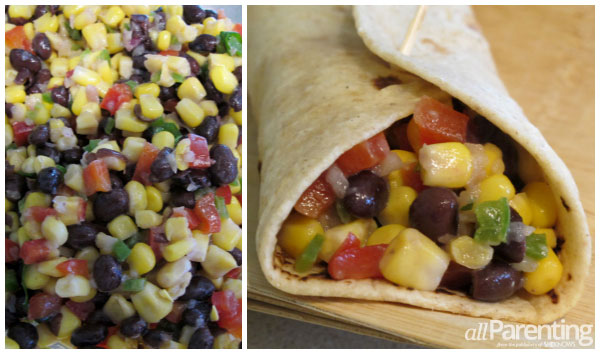 Black bean and corn salad
This refreshing salad can be served as a side dish to accompany any summer meal or you can turn it into a meal in its own right by rolling it up in an artisan tortilla. To make the salad, combine a bag of thawed corn (I run it under hot water for a few minutes if I forget to set it out to thaw), a can of black beans thoroughly drained and rinsed, 1/2 cup diced red onion, 1 diced and seeded jalapeno, 1 diced red bell pepper, the juice of 2 limes, 2 to 3 tablespoons of chopped cilantro, 2 tablespoons extra virgin olive oil and 1 tablespoon salt. Combine all ingredients and chill for 1 to 2 hours before serving.
More summer meals
3 Tasty recipes for a great summer meal
10 Unique things to grill this summer
Ice cream sodas for summer