Posted: Jul 17, 2013 9:00 AM
Before you let your youngsters reach for sugary or fried summer snacks, giving them healthy snack options will make both you and your kiddos happy campers. From sweet no-bake cookies to savory stuffed zucchini boats, serve up these nine summer snacks so kids can curb those munchies the healthy way.
Sliced, fresh veggies and hummus for dipping
Dipping crispy fresh vegetables into creamy, savory hummus will not only fill empty tummies during summer break but also fill your youngsters up on the vitamins they need to grow!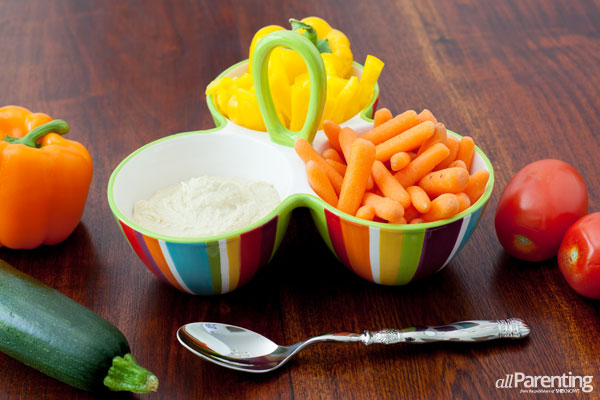 Ingredients:
Bell peppers
Carrots
Hummus
Directions:
Slice fresh, crisp vegetables into finger-sized pieces and lay them out in a colorful arrangement on a plate or platter. Crispy vegetables such as carrots, bell peppers, sugar snap peas and celery hold up best to this thick dip.
Dish up your child's favorite hummus, whether it's plain or something more colorful such as avocado and red pepper hummus, and watch her dip her way through this healthy summer snack!