Posted: Jul 17, 2013 9:00 AM
Before you let your youngsters reach for sugary or fried summer snacks, giving them healthy snack options will make both you and your kiddos happy campers. From sweet no-bake cookies to savory stuffed zucchini boats, serve up these nine summer snacks so kids can curb those munchies the healthy way.
Apple and peanut butter "sliders"
You won't have to light up the grill for these summertime sliders! Turn simple apples, peanut butter and raisins into a fun summer snack that your kids will gobble up in minutes.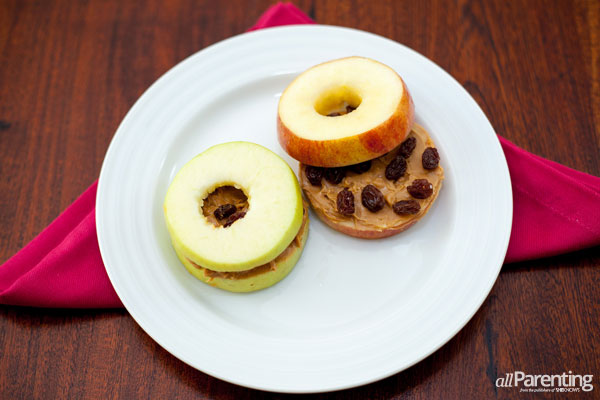 Ingredients:
Red or green apples
Peanut butter
Raisins
Directions:
Without peeling the apple, cut two slices and remove the core.
Smear the peanut butter onto one side of your apple "slider" and sprinkle on some raisins.
Top this healthy snack with the second slice of apple and serve!
Note: For less picky eaters, you can stuff apple sliders with cheese and thin slices of ham or cream cheese and a few chocolate chips.