Posted: Jul 17, 2013 9:00 AM
Before you let your youngsters reach for sugary or fried summer snacks, giving them healthy snack options will make both you and your kiddos happy campers. From sweet no-bake cookies to savory stuffed zucchini boats, serve up these nine summer snacks so kids can curb those munchies the healthy way.
Homemade trail mix
Crunchy, sweet and savory all at the same time, this trail mix is a snack your hungry munchkins will love digging into, and it's just as fun to make together as it is to eat. Remember that you can customize this healthy summer snack by swapping any of these fruits with your kids' favorites!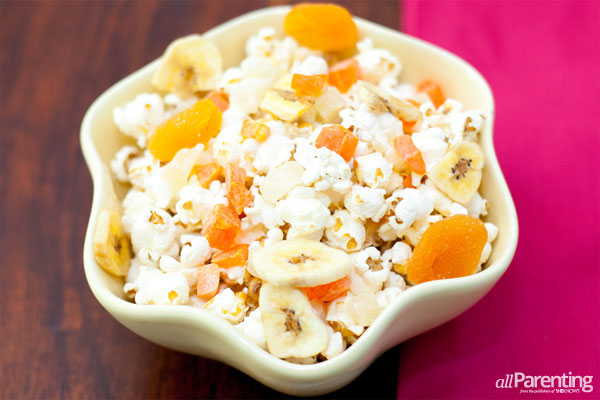 Ingredients:
Air-popped popcorn
Dried banana chips
Dried apricots
Dried pineapples
Directions:
Pour the air-popped popcorn and dried fruit into a large bowl or gallon-sized zipper-close bag.
Shake or stir the mixture carefully to combine all of the ingredients, and this quick and easy snack is ready to serve.